What do content creation processes look like in higher education?
Not in theory, not in conference presentations, not in 280 characters (or more), but in reality?
While we all have access to the great content created by our professional peers, it's rare to get details on the different processes behind the higher ed content we see published on the web or shared on social media.
So, I asked the speakers of the 2019 Higher Ed Content Conference to share how the "content sausage" is made at their school.
Check out these 12 takes on the higher ed content process and get inspired!
#1 Corie Martin, Director Web Services & Digital Marketing – Western Kentucky University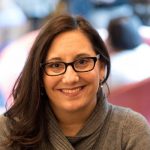 At WKU, our content strategy is collaborative, theme-based, and emotion-driven. It is guided by the prospective student recruitment cycle; by the first semester, first year student experience; and by our mission to remain a student-centered, applied research institution.
We start each academic year (August-July) by taking an actual calendar, which in our case is a shared Google calendar, and we assign a theme to each month that will then drive our content.
Typically, the themes we choose are based on things that prospective families would want to know about our institution based on where those students might be in the recruitment cycle/funnel. For example, January had a theme of, "New Beginnings", because it represents a new year, a new academic term, and many prospective students are making their college decisions during this time. We also consider the emotions that are tied to various stages of the college choice process such as excitement or anxiety, and we strive to produce content that either evokes or calms those emotions.
At the same time, we are also producing content that will assist our current students, particularly our first-year students who need more support and assistance. Understanding that involvement and engagement are keys to student retention, in February, our theme was "Broaden Your Horizons", which highlighted ways to get involved and extend learning opportunities beyond the classroom. For a week we covered study abroad, for another week we covered internship opportunities, we also covered volunteerism activities. These content pieces also spoke to prospective students who are beginning to research and become excited about all the diverse opportunities that are available to them in college.
Our content strategy is collaborative because we utilize our entire campus community to help us find out what programs and students to feature. Representatives from each of our five academic colleges feed us content, as do a variety of student service offices.
We also use a team of volunteer social media squad students to produce this content. Our marketing team is fairly small for an institution our size, so we all jump in to help to create content pieces that are disseminated via newsletter, news blog, and social media.
We are also in the process of creating messaging and timing for various audiences on various platforms, all based on data. We use personas to keep us focused on the audience for whom we are producing content and we no longer just produce one piece of content for all audiences, as not all audiences are in the same place at the same time.
#2 Jeanna Balreira, Creative Director – Trinity University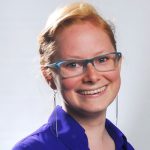 At Trinity, content is collaborative.
The Office of Strategic Communications and Marketing produces written, video, and photographic content for print and digital distribution.
Most content can be categorized as being "partnership" content—produced for partners in enrollment, alumni relations, development, and the Office of the President—and "campus" content, brand stories that highlight faculty, students, staff, and campus news. Our team has a staff video producer, creative producer, brand journalist, digital marketing manager, managing editor, and creative director; we produce stories broadcast on our website (thanks to our awesome web team), published in print (thanks to our great designers), and shared on social (thanks to a team of great interns).
In a weekly meeting, the content team discusses upcoming stories and topics as well as any urgent communication that needs to be written for the campus. Throughout the week, story creators discuss their progress with the managing editor, who works closely with the digital marketing manager to schedule timely communications for our prospective students, alumni, and everyone in between.
Constructive, collaborative feedback is vital to our process: everyone on the content team is empowered to both teach and learn as we evaluate success. This includes crossing media, as writers can give feedback on videos, creatives can give feedback on writing, etc. This allows us to think like different viewers—which we are!
#3 Salma Nawlo, Assistant Director of Communications – Florida Southern College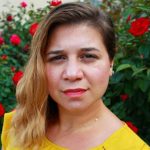 Florida Southern College's Enrollment Marketing team of four is mainly responsible for prospective student outreach. The material produced comes in the form of web, print, social, and email.
Collecting content to feed these platforms requires reaching out to the various college community members, which would include professors, staff members, current students, and even alumni. The information collected from these members typically consists of the "latest happenings" on campus, which can be about engaged learning experiences, recognition and awards, internships, study abroad experiences — or anything else, college-related that can be shared with high school counselors, prospective students, and even their parents.
My job as the assistant director of communications is to collect this content by way of creative methods. Over time, I have developed programs and partnerships with multiple areas on campus that would allow content to be fed through consistently.
For example, our partnership with the Student Travel Office brings in student blogs from each of the study abroad trips we host. These blogs serve as testimonials and engaging stories that we can repurpose for the various platforms. I also have an agreement with certain professors who are happy to blog once a month about their field. In these blogs, they talk about their one-on-one relationships, their brilliant students, or just their expertise in general.
#4 Jeff Bunch, Web Content Strategist – Gonzaga University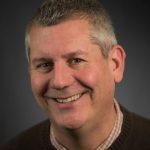 We've changed the cadence of our core storytellers team to have more regular check-in meetings as we attempt to tell more stories across campus for both internal and external audiences.
We've also invited key departments on campus into our meetings each semester to share current initiatives with us. As a member of the web and storytelling teams, my role continues to be a web liaison between the two functions in our division and to help envision content within new sections of our website to execute on our broader strategies.
In the past year, we've created collections of content to better draw in viewers and help them find similar content more easily.
Our biggest success was our 2018 graduation section, where we executed a plan for all graduations on campus. Our biggest story out of those efforts was simply publishing the transcript of the undergraduate speaker address, "Cannonball: A Gift to Gonzaga Grads," which went viral nationally across Jesuit websites.
#5 Janet Gillis, Communications & Marketing Officer – USF College of Engineering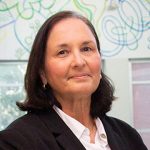 At the University of South Florida College of Engineering our content creation process started by building strong relationships with key stakeholders in the College and across the University. The faculty and students know we are the go-to folks for getting their stories out. They are comfortable reaching out with information about research funding, awards, community outreach events, alumni and donor gifts.
I also get information from the research and innovation division and sometimes at the university communications level. While I've never been a reporter, I imagine this is like having a beat. Engineering is our beat and we work it and keep in close communication with the principals in the beat.
In my opinion, you can't be successful unless you make the effort to build these relationships. I've been the primary relationship holder for the past 10 years, but I am currently grooming my communications specialists to start building these relationships, as well.
#6 Shay Galto, Manager of Marketing Analytics – University of Denver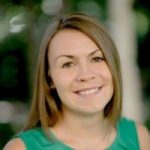 As the Manager of Marketing Analytics, my role is to work with our content team throughout the creation process and to analyze the success of the content after it has been displayed. As frequently as possible, we work together at onset to establish key performance indicators (KPI) for our website, social, and written content.
From there, we build out a map that loads the content into our KPI buckets. Our Content Manager or Manager of Social then works with campus constituents to build the content. Whether the content is displayed through web, email, or social, we all work together to make sure we are appropriately tracking and analyzing the content.
We later use the analysis to inform future content based on what resonated most with our constituents. What makes all of this work so well is the collaboration between the teams involved. Our content team does an outstanding job keeping all of the pieces moving in the same direction. We could improve by performing this process throughout all of our projects (even the last minute ones!).
#7 Emily Mayock, Online Communications AVP – Case Western Reserve University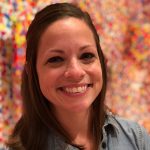 No matter what the piece of content is, its creation is almost always a collaboration in some way—whether we start with a brainstorming meeting, shoot a quick email or Gchat to another person for their take on an idea, get help with a great lede, or even write solo but come together to transform the words into a website, print piece or social media campaign.
I'm lucky to work with a fantastic team of creative people to make content in nearly all media. But probably my favorite things to work on are websites—where my team and I can see our ideas evolve from a black-and-white Google doc into an interactive, exciting platform that can inspire and educate people.
Honestly, content creation works well, because our team works well—the only thing I'd change is the ability to have more time to plan ahead!
#8 Rebecca Stapley, Assistant Director of Social Media – Nazareth College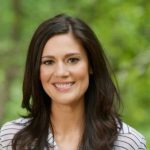 On my team, for our larger content needs like a specific project or campaign (Giving Day or Admissions Search, for example), we will often begin with a kickoff meeting and brainstorm.
In this meeting we'll address our goals and objectives, audience, channels (most of our projects are integrated at this point: combo of web, social and print) and review past content to assess our needs moving forward. We'll then transition into brainstorming and idea mode. We're always looking to elevate or transform ways to tell the Nazareth College story to help us meet our larger goals.
When we have a solid foundation of ideas and content leads, we always conclude with next steps, deadlines and project management roles. While brainstorming, big picture thinking and idea generation will always be my favorite part of the content process. I've grown to deeply value and appreciate the less exciting aspect of project management to keep myself and the team on-task. There's nothing more satisfying than checking of a project milestone, no matter how big or small.
#9 Kelly Bennett, Manager of Social Media and Marketing Strategy – Miami University (Ohio)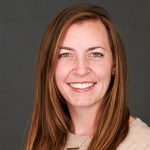 At Miami University, our university communication and marketing content team, comprised of writers, photographers, and designers, gathers weekly and bi-weekly to plan short term content for the week ahead and long-term content for the month and semester ahead. We work through the filter of presidential priorities to define where to focus our efforts.
What works well is getting all the right people in the room to brainstorm and share ideas. Something that could improve the process would be adding a sub-group specific to defining the content needs for social media and how all areas can work together to provide the content that's timely and relevant in a fast-paced space.
#10 Jon-Stephen Stansel, Digital Media Specialist – University of Central Arkansas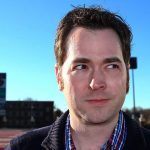 Like many schools, our social media department is a team of one.
So, I create the bulk of the content myself. Whenever possible, I try to recycle assets created for other areas, reformatting it to work in each social network.
For example, I might take a graphic element that was designed for a print piece and turn it into a GIF sticker or a Snapchat filter. The idea for our GIPHY channel came from this method, when our photographer had a photo shoot with the mascot for another project. I said, "Hey, while we've got the mascot here, let's grab some video and create some GIFs" and it became one of our most successful projects.
#11 Andrew Cassel, Social Content Strategist – University of Alaska Fairbanks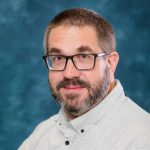 I curate content from wherever I can find it.
Some days it's super easy. A new press release is posted on the news site and I can share it from there. The campus photographer has captured a new a beautiful image that communicates a strong sense of place. A volcano webcam captured a beautiful sunset in remote Alaska. I just craft a post for the news release, share the image, or create a short video or GIF from the webcam footage. Those are normal paths and get content out on the platforms.
Then, I create some content myself. I curate playlists for Spotify, make a pop culture GIF to get engagement for a post about deadlines. For the weekends, I try to share evergreen content like student profiles and dig into online sources of entertainment. The library has subscriptions to video streaming catalogs and electronic libraries. Those are great things to share in the evenings or other times when I want to be present in people's feeds but not be reminding them of deadlines or to do their homework.
My ultimate goal with social media for my school is to be a cool friend that offers good information and small moments of delight. The content recipe to achieve is a tasty mix of content provided by others and a content created by me.
#12 Derek DuPont, Social Media Manager – The Ohio State University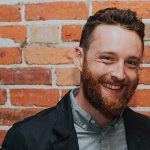 Our first step in creating content is to get really focused on the question of, "who is this for?"
Once we identify our primary audience(s) this helps us determine which platform(s) the content will be created for. From here, we are able to start the process of brainstorming the creative approach and medium with audience and platform strategy in mind. In my role, I work to merge these strategies with the content our teams are creating to maximize the effectiveness of the final product.
A conference focusing on higher ed content?
The Higher Ed Content Conference is a must-attend event for higher ed content professionals and teams looking for new ideas and best practices.
Read below what a few of your higher ed colleagues who attended the past editions of the Higher Ed Content Conference say about the experience.