When you do analytics work, analyzing the data and unearthing analytics insights are only half the battle. They are crucial steps, but nothing that matters will get done if you can't drive decision makers to action.
So, how can you share and present analytics reports that drive action?
This part of the measurement process is more art than science in higher ed marketing and communication where there isn't a strong data-driven culture.
So, I asked the 11 higher ed professionals speaking, by my side, at the 2019 Higher Ed Analytics Conference to share their top tips to present effectively analytics reports that lead to change.
Think first about how you'll share for Karine Joly, Higher Ed Experts Director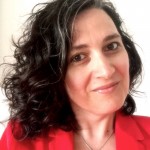 Stop looking at reporting as something that is disjointed from the strategic part – and only done to prove you measured something (anything?). Start to think about how you will share data, insights and recommendations as soon as you identify your digital objectives and KPIs.
If you can't communicate your findings to help decision-makers do their job, what's the point in doing all this analytics work?
In our new 4-week online courses on higher ed analytics, we even avoid using the word "report" altogether (replacing it with "share" whenever possible), because this key stage of the measurement process comes with a lot of baggage, the expectation that it's only meant to spew out data in long tables of infinite scrolling and colorful charts. On the contrary, this last step in the iterative measurement cycle should be seen as a launch ramp for decisions and actions. If it sounds like more work, it doesn't have to be. We're talking about a cycle, so you can iterate your way to better and better analytics reports.
Start with the takeaways, not metrics for Jessica Stutt, Integrated Marketing Manager – University of New Brunswick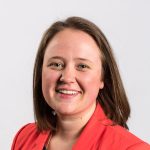 When you're presenting to decision makers you really want to make sure you're being as clear and concise as possible. These are busy people who likely don't know the ins and outs of the data you're presenting.
The key is quality over quantity here. Don't inundate them with every cool Google Analytics metric you can find. (Save that for your fellow higher ed marketing nerds!). Instead, present them with the key takeaways up front and one or two metrics that support those. For example, give them a report that says 'We've succeeded in increasing international prospective student traffic to key admissions pages" and then include one or two visualizations demonstrating the demographic data you're referencing.
Also, regularly share results with them. Decision makers understand the value of reporting! If you've gotten approval of funding to try something new, make sure you follow up with a report on how that effort delivered on its objectives. If it didn't work, report on it. Explain your evaluation of how the effort can be improved/optimized next time.
All of this can really help to ensure you continue to get investment to support your efforts.
Help them make better decisions for Mandee Englert, Digital Strategist – Penn State University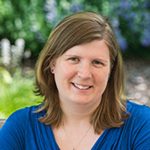 Sharing analytics reports that drive action is always a challenge, it isn't always about analyzing the data itself, it is really about mapping it back with what stakeholders want to see and what is interesting from the results that can help them make better decisions in the future.
My tips for success are:
Know who will be receiving the deliverable and adopt a language that is suitable for these folks. This often means toning down the analytics language and translating sophisticated metrics into more common data components.
Map your data back to your business challenge, and stop showing data that doesn't affect that overall business goal or challenge.
We want to show every number that we pulled because we are proud and want to show it off, but if it doesn't relate to the business challenge or what will impact your future marketing strategy – take it out.
Stakeholders don't care about numbers, they care about what the numbers are telling them – you need to tell a story. You should be building your results reports as a story.
Make sure you answer these questions:

Why are you providing this analysis?
Why do the results matter?
What actions should be taken as a result of this analysis?
Give them what they want for Alan Etkin, Senior Analyst – British Columbia Institute of Technology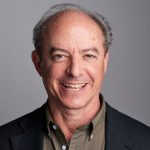 Know your audience, their data needs and their data consumption preferences.
Some folks love charts, so give them charts. Other folks go bleary-eyed when they see a chart, so don't use them, or place them on an underlying page.
Use Google Data Studio. It's a terrific free tool for delivering highly customized reports for each of your key audiences.
Limit the number of metrics you use to focus clearly on the needs of the people receiving the report.
Include year-to-year date comparisons whenever you can. This provides context to the numbers you're reporting.
Summarize key insights, to the level appropriate for your audience. This customization is a key step for successfully sharing the data and associated insights.
And last of all, be sure to highlight your revenue and goal value data. Including dollar signs fundamentally changes the nature of the conversation.
Share the data they care about for Joshua Dodson, Vice President of Marketing and Innovation – VisionPoint Marketing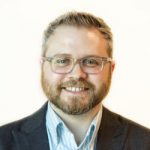 Know your audience. Don't get stuck in the weeds — share the data your audience cares about.
It won't always be the same. If you are sharing information with other analysts, it is appropriate to get into the nitty-gritty analytics. However, that is typically not the case when you are presenting data to key decision makers. A Vice President, for instance, usually wants to know the bottom line: How do the numbers lead to the institution's goals? Make sure you get to the point quickly. I find it helpful to have the specific details in an appendix or somewhere nearby in case more detailed questions come up.
Also, don't expect your audience to always know what questions to ask. It is important to guide the discussion so that you can provide the data they care most about before they even ask for it. That is a big part of the analyst's role — anticipating questions and knowing what the audience needs to know. If you immediately start out talking about bounce rate, you have already lost them. Build your story and translate the message into what is important for them.
Talk your reports out for Kris Hardy, Director of Web and Digital Marketing – Messiah College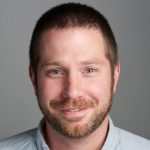 Google Data Studio offers some powerful data visualization tools. Leveraging different chart types, breakdown dimensions and styles can take an analytics report to the next level by delivering key performance metrics in a way that is easy to understand and digest.
Once a report is built, don't just send it to the project stakeholders, setup a meeting with them and help them understand the report and guide them through how to interpret the data that's being displayed. In addition, create a channel for dialogue based on feedback from the reports to make them actionable.
Visualize the story for Avinash Tripathi, Executive Director of Analytics – Kaplan Higher and Professional Education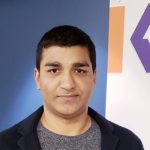 Build trust with stakeholders (most important)
Visualize the story: plan for a "punchline."Our CEO, Greg Marino, often asks for a 30-second elevator pitch before we even start the presentation, develop that punchline.
Enormous amounts of student data are currently being collected by both traditional and non-traditional universities in US and globally starting from on-boarding a student. Differentiate the strategic insights from the "noise" in your enormous data repository.
Put yourself in the decision maker's shoes and ask yourself if the information you present is distracting enough. Does it include an "aha" moment that is actionable?
Develop a culture of experimentation, propose as many proofs of concept, A/B tests or pilots to identify potential risks to gain traction based on the data insights.
Focus on two metric at the most at a given point in time and tie them in with the story.
Choose the right visuals. Avoid overloading your audience with charts and metrics.
UTM-tag your online reports for Courtnie Ridgway, Digital Media Strategist – Tarleton State University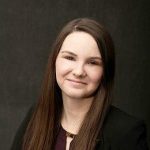 I think it is important to identify what the goals are. Take the time to educate stakeholders, but not just on terminology.
Find out what matters most to them and show them how they can utilize data to measure that specific thing. Don't overwhelm them with pages and pages of insights or analytics, but break it down into charts and tables that are easily digestible and tell them what they need to know. I've found that 3-4 measurements work best for presentations, and I'll provide a link to a more detailed report (Data Studio/Google Sheet) for those who are interested.
Thank to UTMs parameters, I know the individuals who are interested in the larger report. When I see someone has accessed it, I will often reach out to ask if they found everything they were looking for. If I notice a trend in what they are looking for, I will add that metric to my next presentation. When they are armed with goal-oriented data, they are better informed to make decisions. We are able to show them what approaches worked and which did not. It saves time and money to do the research and perform some A/B testing in the beginning.
Surprise them with something new for Robert Bochnak, Social Media Strategist – Harvard Business School Office of Alumni Relations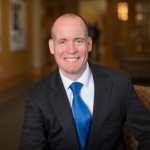 Try to experiment with new approaches all the time, collect the necessary data, and then report on it.
A recent example is our "Photo of the Week." Since we have so much great photo content, I wanted to find ways to involve alumni beyond their "likes" on Instagram and Facebook. So, every other Thursday, we ask alumni to vote for their favorite photo, collect their responses And then share the winning photo via video the next day.
Once I collect the data, I share it with my superiors and we then discuss the merits of pursuing similar projects in the future. This "Photo of the Week, specifically, generated 50+ alumni votes/comments on Instagram and Facebook and the video was viewed more than 400 times.
Act and share for Jackie Vetrano, Online Marketing and Social Media Manager – The University of North Carolina at Chapel Hill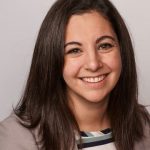 It's pretty simple. Act!
It's easy to get lost in the numbers of big reports. In my experience, I've learned that presenting small bits of data, explaining how you got there and then using actual words to explain what the numbers mean and the future actions lead to much more action than simply sharing a chart with an overwhelming number of data points. Once the action is changed, you should also showcase the win (or future recommendations) to those who helped to implement it, in order to prove that the data you're using is reliable and can help drive future decisions.
Use Google Data Studio and keep GA open for Sarah Kowalski, Web Content Strategy Manager – Montgomery College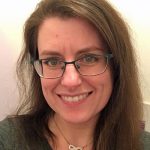 I have really embraced Google Data Studio to present website reports and analysis.
Data Studio's reports are visually appealing and can help illustrate the numbers in a compelling, easy-to-understand way for decision makers. I like that I can pull in data directly from Google Analytics and combine it with my own takeaways and suggestions for improvement or optimization.
I've also found that it helps to have Google Analytics open and available at my fingertips anytime I'm discussing analytics. Whether I'm doing a presentation or discussing an ad hoc report with someone, I inevitably get questions that require me to look up additional information. It's much easier when I can look up the information immediately and keep the discussion (and therefore the decision-making) moving along.
Offer a central location for Aaron Baker, Associate Director of Content Strategy – Harvard University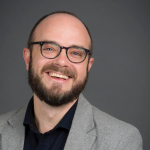 I work to provide self-service for people who wish to look up stats on their own as much as I can. For me it meant building my own data warehouse and dashboard, but it doesn't have to be that complicated — even a single web page where you put links to reports will work.
Keep in mind that having access to the data doesn't always mean they'll use it, so I send weekly reports via email with links back to the stats website as encouragement and reminders.
A conference focusing on higher ed analytics?
The 2019 Higher Ed Analytics Conference (#HEA19) is a must-attend event for higher ed marketing professionals and teams looking for inspiration, ideas and best practices to step up their analytics and measurement game in 2019..
Read below what your higher ed colleagues who attended the past editions of the Higher Ed Analytics Conference said about their experience.