Inspiration comes in different forms and shapes.
While most higher ed social media professionals often keep a close eye on what early adopters and innovators share on their school's accounts, our audiences interact with many brands, accounts and campaigns on social media.
So, it's always a good idea to look outside of higher education to know what's out there, but also to find new sources of inspiration.
That's why I asked the 12 higher ed web professionals speaking at the 6th Higher Ed Social Media Conference to share with us the coolest social media campaign (or post) they've seen recently and how this could be adapted to the world of higher education.
Colin Kaepernick and Nike for Geoff Coyle, Social Media Editor at West Virginia University
The Nike Just Do It campaign with Colin Kaepernick has been among the most talked about campaigns all year long. We talk a great deal about taking risks with our content at West Virginia University, and Nike certainly did just that with this campaign. Clearly it sparked a discussion, and even some outrage, but boy did Nike become the talk of the country and its sales reflected the increased attention brought on through those advertisements.
Believe in something, even if it means sacrificing everything. #JustDoIt pic.twitter.com/SRWkMIDdaO

— Colin Kaepernick (@Kaepernick7) September 3, 2018
There are many instances in which we may sit on the fence and worry about whether certain content will be viewed positively or negatively. That concern may stop us from pushing the envelope and doing what we feel is right, but Nike has shown that risks are often worth taking.
Dove for Mary Jo Stockton, Director of Web and Social Content at Longwood University
Dove Self-esteem project is the coolest social media campaign I've noticed.
Dove has been on this path with their marketing for several years and not without controversy over its authenticity. However, they have stayed the path, and it was such a smart move getting in early on the movement for self-acceptance and body positivity that has become a zeitgeist of current times. It is a movement that resonates very strongly with GenZ with its positive message. In the example provided, Dove partnered with one of the best examples of a show made for kids that provides a positive message of acceptance for all and belief in oneself.
Higher Education organizations can look at how Dove is taking this message to its audience and consider how to reflect these values in our marketing. It is a great message to share and it resonates so strongly with our current main target demographic.
March For Our Lives for Dominique Benjamin, Digital & Social Media Coordinator forTAMU Enrollment Services
In partnership with the March For Our Lives campaign, an agency in Los Angeles created this interactive coloring book. Color For Our Lives invited Instagram Story viewers to screenshot a digital protest poster, customize it using color/GIFS/emojis, and share it to their own Stories.
I always enjoy seeing brands create content on social that feels interactive. In this case, followers were able to take a piece of content and make it their own. Instagram Stories have so much potential in that regard, especially for higher ed.
Rachel Ryle for Todd Sanders, Director of Digital Communications and Social Media at UF
Anything that Rachel Ryle posts on Instagram. Her creations are clever and fun, even when they are sponsored content, they hold my attention.
If you don't have a social media illustrator on staff, you probably won't be able to duplicate the style of her content. Add arts and crafts to your week, play with sharp objects, explore stop motion, create more things away from your desk/phone.
Adam J. Kurtz and T-mobile for Erika Forsack, Social Media Strategist at Virginia Commonwealth University
I love this collaboration between one of my favorite artists/designers Adam J. Kurtz and T-mobile. I'm a sucker for illustration incorporated into social campaigns and Adam's art in general always has a great tone. He was an excellent influencer choice for this ad.
A social campaign for higher ed could be created using a text thread to talk about an upcoming event, creating buzz for the common app to go online, lots of possibilities!
Eggo for Jessica Stutt, Integrated Marketing Manager at University of New Brunswick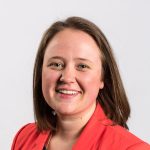 Eggo capitalizing on the phenomenon that is Stranger Things! Firstly, if you haven't experienced the true magic that is the Netflix Original Series, Stranger Things, stop reading immediately and go binge the past 2 seasons. Eggo has done an incredible job to align themselves with this 80s nostalgia phenom. Just take this upside-down written Tweet as one example. It has driven all kinds of organic engagement and goodwill for their brand.
uıɐƃɐ sn ɥʇıʍ ƃuıssǝɯ noʎ ǝɹɐ @Stranger_Things 'ʎǝɥ pic.twitter.com/uOAGlhSVgj

— Eggo® (@eggo) February 6, 2017
In terms of how to apply it in higher ed, I think there's real value in having a content strategy that looks for opportunities to engage (when relevant!) with other brands, institutions or pop culture moments. Even if a major tv show isn't featuring your institution, there are ways for you to develop clever and meaningful content for your audiences. But beware, the Internet is also full of examples of this going wrong. You want to be cautious of how your efforts could be misinterpreted and whether the event or brand you're aligning with is appropriate.
Moon Pie for Nicole Morell, Associate Director, Digital Marketing Strategy at MIT Alumni Association
I think Moon Pie's in-the-moment response and quirky content campaign on Twitter is something special. They really learned to capture the mood and the language of Twitter and carve out a space for themselves. I don't think I'd thought about Moon Pies in about 20 years before this and now they're at the front of conversation. It's totally silly (great example) but captures attention and promotes the product well.
If you are wondering what you should do this weekend here's a handy chart pic.twitter.com/9RyMkLhFPX

— MoonPie (@MoonPie) September 22, 2018
I think there's a lesson for higher ed in matching your content to the channel and to the audience you'd like to get by really thinking about audience and user personas.
KFC for Hillary Green, Digital Specialist at The University of Texas at Arlington
KFC keeps me cracking up with their irreverent viral campaigns. A particularly clever campaign included the brand Twitter page following only the five members of The Spice Girls and 6 gentlemen named Herb. This is such a fun way to connect with their audience, all while subtly reminding them of the Colonel's famous seasoning blend.
.@KFC follows 11 people.

Those 11 people? 5 Spice Girls and 6 guys named Herb.

11 Herbs & Spices. I need time to process this.

— 🅴🅳🅶🅴 (@edgette22) October 19, 2017
Higher ed can explore this idea of content marketing by developing creative packages around institutional truths or goals. Instead of blatant advertising, tuck your message in a fun university-themed coloring page or funny video.
Knoebels Amusement Resort for Tim Brixius, Digital & social media specialist at Franklin & Marshall College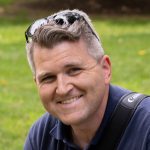 Knoebels Amusement Resort is a beloved Pennsylvania theme park that has been entertaining generations of families in the Northeast U.S. for nearly 100 years. The resort Facebook Page has nearly half a million followers and many of their posts garner plenty of interaction as fans comment on and share with excitement their own stories of visiting the park. I particularly enjoy the photos they share in the off-season (they are closed from November to April), many of which feature a behind-the-scenes glimpse of the craftsmanship involved in maintaining so many decades-old attractions. One example: a photo of painted benches that garnered 1600 reactions and more than 60 comments!
I often struggle to find meaningful content in Franklin & Marshall's own "off-season" (we have no classes in the summer), but these posts are a good reminder that there is always a way to connect with your biggest fans.
Tina Fey & AMEX for Dr. Kristin Austin, Assistant Professor at Bloomsburg University of PA
My favorite campaign outside of higher education has absolutely, unequivocally been the Everyday Congrats from Tina Fey by American Express campaign. I was drawn to how personal the campaign was, and the refreshing take on the "everyday" experiences (like throwing a dinner party). With each new post, I found myself thinking, "Yep! that's totally me!" and I was able to laugh about life in a way that made me feel good, and connected to others experiencing the same. The American Express product(s) advertised at the end felt appropriate and not gimmicky. If I had to be offered a product I would otherwise be uninterested in, chatting with a girlfriend and laughing, "You too?? Me too!!" first, is definitely the way to hook me!
Higher education could replicate this campaign by following students in their senior year of high school and congratulating them on nailing various senior year milestones, such as surviving the SAT, sending college apps, completing admissions essays, choosing a college, picking a Prom dress, senior year sports, and more! This can connect students of an incoming class not only with each other, but would help them feel connected to their new institution!
The Dogist for Christen Gowan, Associate Director of Media Relations and Social Media at Union College
One of the best social media campaigns I've seen is from The Dogist – an Instagram account started to feature dogs and tell great stories. The Dogist is now insanely popular on Instagram, because it features adorable photos of dogs and tell their stories.
I think higher education can pull those themes – interesting photos with compelling stories. At Union, we've extended this into our Instagram with #DogsofUnion – a hashtag dedicated to the dogs who walk Union's campus.
Police Lip Sync Challenge for Tiffany Broadbent Beker, Director of Digital Marketing at William & Mary
The coolest campaign that I've seen recently was the lip sync videos/challenges from local police departments (disclaimer: our William & Mary Police Department participated in the trend with much success as well). The videos were a fantastic way to really help people connect with their local police department and see them in a positive and fun light.
Higher ed can easily take a page out of that book by remembering that we don't have to be serious all the time, even though we have an important mission, taking a lighter tone can humanize your institution. It can also spurs your audience to emotionally invest more in your institution and your brand, since they now have a fun and more relatable connection.
A conference focusing 100% on higher ed social media?
The 6th Higher Ed Social Media Conference (HESM18) is a must-attend event for higher ed social media professionals and teams looking for inspiration, ideas and best practices to get ready for 2019.
Read below what your higher ed colleagues who attended the past editions of the Higher Ed Social Media Conference said about their experience.