Creating, designing, developing, managing — and fixing higher ed websites is NOT an easy job.
So, good advice is always welcome in the high ed web community. :-)
That's why I asked the 12 higher ed web professionals speaking at the 2018 Higher Ed WEBSITES Conference to share with us the best advice they've ever heard about working on higher ed websites.
Understand your target audience for Kris Hardy, Director of Web and Digital Marketing at Messiah College
The best advice was "do everything you can to better understand the needs and expectations of your target audience."
I think this is especially applicable to Higher Education, because we have a tendency to treat our websites like an org chart. We'll put the tuition listing on the Bursar's Office website and burry academic program information on College or Department websites. This makes sense for us internally but makes finding the information extremely hard for our target audience.
Involve end users for Dave Poortvliet, Web Manager at Grand Valley State University
The number one reason web projects fail is the lack of end user involvement. The best advice I've ever been given about higher ed website development is to involve the end users early and often.
Make sure you involve the right individuals too, don't get caught creating a custom web application for the administrators of the system, involve the actual end users.
Think about the primary user for Stephanie Geyer, Digital Marketing VP at Ruffalo Noel Levitz
In my early years developing the digital marketing unit for Ruffalo Noel Levitz, I had the good fortune to partner with Antoine Valot, a gifted user interface and information architecture specialist.
He told a story about working on an interface for an app to be used by milkmen and that the product engineers had planned to have the delivery truck drivers use a stylus to update and complete delivery. Antoine went on a run with a driver (and even delivered some milk himself) and discovered that these guys are regularly handing ice cold bottles of milk. Asking them to hold a tiny stylus to complete their work was doomed for failure and so he went on to design an interface that they could operate with the knuckle of a finger which was much more feasible.
As Antoine told me this story I saw a paper tacked to the cube wall above his monitor that read, in big type: "IT IS ALL ABOUT THE USER!" And in smaller type it said, "And you are not the user."
This is a tough concept in higher education, because truly the employees considering a site redevelopment effort are users, but it begs the question, "Who is the PRIMARY user." Focus on THIS user first as the leading lens for key decisions and you're on the right path.
Write for your intended audience for Elaine Shannon, Web Developer and User Interface Specialist – St. Mary's University
The best advice I've ever received regarding higher ed websites (or really, any website) is that you have to tailor your writing toward your intended audience.
Alison West's 2015 HighEdWeb presentation, "I shouldn't need a doctorate to read your website," showed not just research to debunk the theory that prospects and their parents want to see high-level language to instill confidence that an institution will provide a high-quality education, but also showcased several tools to help monitor and adjust content to target the sweet spot between simple wording and prestigious appeal.
In addition to word choice, this builds on the idea that chunking up content with headings, lists, and other formatting serves to make it easier for visitors to skim through and find the information they're looking for.
Look outside of higher ed for Cade Whitbourn, Web Manager at Charles Sturt University
The best advice I've been given was that monitoring all of our competitor higher ed websites will only prepare us to be decent followers, rather than leaders or innovators.
To encourage innovation and leadership in the higher education space, we need to be looking broadly across all types of websites, and identifying great ideas outside of our "own backyard." With that in mind, within our team, we regularly showcase the best ideas we've seen around the web. I also actively encourage the team to not be content with making our site as good as "University X" but instead focussing on fulfilling our user and business needs the best we possibly can.
Strive to be unique for Emily Mayock, Online Communications AVP at Case Western Reserve University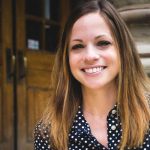 This wasn't exactly advice, but rather some criticism that has pushed us to work harder to tell Case Western Reserve University's story.
In the midst of stakeholder interviews for a redesign, someone told us that if you swapped out our logo and colors for another university's, no one would even question it.
At first, I was slightly offended—but then I realized it was, with a few minor exceptions, absolutely true. That made me realize we needed to do so much more than create a beautiful, eye-catching website: we needed to create a beautiful, eye-catching website that is uniquely Case Western Reserve.
That may sound obvious, but it can be hard in higher education. Many of us are "selling" essentially the same product: an on-campus educational experience.
So we had to dig, question and prod to uncover precisely what our differentiators are, and how we could show and tell them in both subtle and overt ways. That's driven our team in every project since.
Enjoy what you do for Cody Benson, Sr. Director of Digital Strategy at Georgia State University
"You have to enjoy what you do."
The CIO of Purdue gave a talk during a Blackboard conference some years ago and was asked about the disruption of online learning and the pace of technology adoption as it relates to higher education. His points very quickly brought the conversation to focus on the talented people who thrive in higher ed tech. This was the early days of the Iphone and the responsive web was just an idea, but for years I have used his advice to remain engaged.
The technology will only continue to become more complex. I love WordPress, but it's super complex to make it simple for the people who contribute to the pages that make up the gsu.edu website.
In this industry you'll never have enough resources, always be asked to adopt early by some and stop changing so fast by others.
You'll have to work with people – who rightly so are critical to your work – for whom the Web isn't a day job. You'll hear a bunch of contradictory opinions, too. But, you have to enjoy what you do! You should enjoy the opportunity to get so much reach into so many different web specialities. You have the chance to become a unicorn and know you're making a difference for the Greater Good by connecting people with education opportunities!
Be patient for Robert Blizzard, Coordinator of Web Design and Analysis at University of Saskatchewan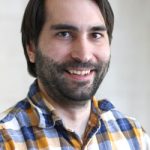 Be patient.
Change on campus can often be very slow and then very fast.
When you make a case for dramatic change, do so without any expectations and know that opportunities will arise over time to execute those changes. Universities are collaborative, collegial environments and it often takes time to bring others around to a new approach.
Don't overthink it for Nicole Montgomery, Director of Digital Communications at York College of Pennsylvania
The best advice that I've ever been given is to not overthink things and sometimes less is more.
Many times as web-savvy professionals we get wrapped up in stylized, elaborate designs when in reality our target audience (17-year-olds) aren't going to notice. I've been able to apply the mantra "Keep it Simple" in both my professional and personal life.
Make decisions based on data for Rebecca Larson, Director of Web Communications at Wheaton College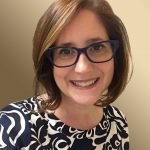 The best advice I've ever received is to let data drive your decisions, not opinions.
Various stakeholders will have strong opinions regarding everything from the colors on your website to where to place the "Apply" buttons.
Who wins when the VP of Advancement wants a green button and the CIO wants a blue one?Let your users decide through user testing!
How can you convince a department that they should delete a page with poor content? Show them the Google Analytics for that page. If only 3 people came to the page last year and they each stayed for 3 seconds, it's probably safe to say that page should go.
Throughout our website redesign project, user input and testing were a key part of the process. Using thorough interviews with constituents, card sorting exercises, user personas and stories, and focus groups with users, as well as data collected more broadly from industry experts, our consultants created a new IA and visual design which reflects the needs of our particular audiences, not the opinions of our staff or faculty.
We have integrated this value into our Web Governance Guiding Principles, which include our commitment to a "Strong focus on usability and user centered design" and our intent that "user testing will be integrated as an important aspect of ongoing development and improvement of the site."
A timely example of how we are using data to make decisions comes from one of our Centers, which has reported to us that its users can't find information quickly and easily on the site, especially in mobile view. However, this feedback is anecdotal, and received 3rd and 4th hand. So, we'll be using online user testing in the near future to verify whether other users are actually finding the navigation confusing, or if this department is just hearing from one or two demographic outliers. This will then make it easier for us to decide whether or not to spend time and money restructuring that part of the site.
More than one way to do it for Dan Herrero, Web Development Specialist at Lehigh University
It's applicable to many, many things, but "there is more than one way to do it" (or any variation of that saying) is advice that I always have in the back of my mind.
In this field, it can be easy to get bogged down with trying to find the perfect solution to a problem.
There could be any number of equally "perfect solutions" to any given problem. For me, it really comes down to implementing solutions that help achieve our university and/or team goals, and focusing on creating experiences that keep our visitors engaged and enable them to find the information they are looking for.
Keep it simple for Jessie Groll, Web Developer at Indiana University of Pennsylvania
Keep it simple, stupid.
While not specific to higher ed websites, these are words to live by! The amount of information that a student has to process at any stage in their higher ed jouney can be overwhelming.
Focusing in on the details that matter and making sure they are clear and straightforward helps everyone. It leads to better design, navigation, comprehension, accessibility, and results.
A conference focusing on higher ed WEBSITES?
The 2018 Higher Ed WEBSITES Conference (now available on-demand!) is a must for higher ed web professionals and teams looking for inspiration, ideas and best practices to kick off their summer projects.
Read below what a few of your higher ed colleagues who attended the past editions of the Higher Ed WEBSITES Conference say about the experience.