I've spent 8 years researching, evangelizing and designing learning experiences to help higher ed marketers and communicators use the power of digital analytics.
Many professionals in the industry have done a lot to advance performance measurement practice. And, yet, despite all these efforts, something seems to prevent universities and colleges from embracing data and analytics for their digital marketing.
So, I asked the 12 higher ed professionals speaking at the 2018 Higher Ed Analytics Conference to tell us about the roadblocks they see on the higher ed digital marketing analytics road.
Trust issues for Aaron Baker, Digital Analytics Lead at Harvard University
As digital marketers, we have to believe in and be able to demonstrate how analytics can help universities decide what is working and not working with their digital marketing initiatives.
This can be an uncomfortable position, unless you have data that tells you what worked/didn't work, and I think this is what is preventing the necessary trust in analytics. Adopting a culture of testing has been the easiest way for me to combat this and incorporate analytics into the decisions that others in my department make themselves. Through simple A/B testing techniques on things like landing pages, email content, and even social posts I have given content authors the ability to use data to make their own inferences and decisions.
Time scarcity for Jessica Stutt, Integrated Marketing Manager at UNB
Making time for data collection, interpretation and reporting is hard (I even wrote a blog post on it!).
Marketing budgets in higher ed are usually tight and people need to wear many hats. It's just not that common yet that one of those hats involves an analyst or data role. I think that's changing as the focus shifts, but higher ed tends to be a bit behind the curve. Also, data can seem intimidating and time-consuming (I'd argue it isn't!). The more we empower all higher ed marketers to be able to read and report on quantitative metrics associated with their efforts, the more that the gut decision-making will be replaced with informed approaches.
Lack of resources for Victoria O'Malley, Director of Marketing and Communications at University of Denver's University College
Resources, of course! Perhaps at this stage it's the perception that it takes significant time and a big budget to collect and analyze data, but in reality it doesn't.
Planning out how and when to collect data through free tools can help marketing professionals use their time wisely. By measuring performance, you could ultimately save money and optimize your ads while they are running, particularly when you're looking at digital marketing efforts.
Branding over anything else for Mandee Englert, Digital Marketing Analyst at Penn State University
I believe that higher education has traditionally been hyper-focused on brand marketing. A large piece of brand marketing is storytelling and making that brand memorable, increasing the perception and value. Brand marketing is not easily measured with analytics.
On the other hand, analytics and optimization are so focused on goals and the bottom line. I think that this can sometimes clash with the brand storytelling that higher education marketers are more traditionally involved with. I think if the brand and analytics teams could better align, they could hold a really powerful combination in digital marketing.
Too much data for Shelly Adams, Digital Marketing Analyst at the University of Dayton
I think there are two things that are hindering the embrace of analytics in higher education marketing: the sheer amount of data available and the difficulty in portraying its relevance to the bottom line.
With so much data out there, it can be really difficult to figure out where to even begin and what metrics are most important, which makes it tempting to shy away from data entirely. Once you do get a handle on which data to report on, it needs to be presented in an impactful way to be taken seriously, as opposed to a "data dump" without deeper insights or an action plan.
Fear to jump in for Kris Hardy, Director of Web and Digital Marketing at Messiah College
Having a solid web analytic strategy for digital marketing requires a lot of planning and setup. I know first-hand how intimidating this can be for a small web or digital marketing team.
However, it's totally worth the investment! Take it one step at a time, get started by ensuring you can track conversions on your website and that all your digital campaigns are being tracked with UTM strings in the URL.
Steep path to actionable data for Joshua Dodson, Director of Research and Integrated Marketing at VisionPoint Marketing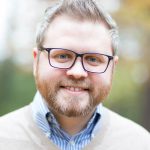 There are several reasons that prevent higher ed from embracing data. One key reason is that it is not easy to get to the actionable data.
Good analytics requires code and CRM integration and things that go beyond just looking at reports. IT and marketing often have to work together to put everything in place to get the really good data. Even though, the data isn't always clear. It is important to recognize the limitations of the data and try to either find ways to work around those limitations, or be clear in the analysis what those limitations are.
Culture and traditions for Holly Sherburne, Director of Digital and Social Media at Bowdoin College
I think this is a multi-faceted issue. More and more, I see recognition and desire to make data-driven decisions in higher education, but progress is slow due to a combination of issues, including culture and skills.
Culture-wise, higher education still struggles with defining specific strategic goals. Without goals, it's difficult to know what to measure. Change also happens slowly in higher ed. Embracing digital used to mean "email," then "web," then "social media" – and I think digital analytics is next. Institutions are now beginning to mature to a more holistic view where they can smartly use data to make decisions. It's also a matter of internal resources, skills, and the need for communication and marketing departments to encourage continual learning and professional development, such as courses offered by Higher Ed Experts.
Tradition and elusive ROI for Tatjana, Web Strategist-University of Vermont
Many higher ed institutions are steeped in tradition, a reticence to stop doing things "the way they've always been done" is a major impediment to being able to quickly adapt to rapid changes in marketing strategies.
This can be especially challenging in an institution heavily reliant on alumni donations where a fear of alienating donors holds back rebranding efforts that are common in other businesses. But probably the biggest roadblock is our inability to effectively monetize individual marketing efforts. Without being able to measure ROI, it's hard to show the value of new and novel marketing efforts and easier to fallback on the same old, same old. Finding analytics models that accurately and believably demonstrate the worth of various marketing efforts is not always easy, but important to demonstrating the value of web analytics in guiding marketing decisions whether new or old.
Elusive ROI and tradition weight for Erin Supinka, Assistant Director of Digital Engagement at Dartmouth College
I've always seen it as a resources issue tied to the fact it can be challenging to prove (to administration) the return on investment in higher ed.
We're finally at the tipping point of institutions understanding that we need to have [active and engaging] digital presences. However, we still don't see many direct "x happened because we optimized our content on website b for audience a" instances so, it's hard to make a case for something so nuanced as measurement and analysis when we can't always demonstrate the ROI in dollars or very distinct CTAs.
Plus, higher education hasn't been impacted by the digital and technology revolution in the same ways as other industries. A lot of the older systems and routines worked and still work to this day so there hasn't been a desperate adoption of digital. One of my favorite (albeit morbid) workplace décor was in the Democrat and Chronicle's offices in Rochester, NY. All it said was "Digital or die." I still have the picture of it on my phone. Higher ed hasn't really experienced a "digital or die" moment yet, in my opinion, and because of that we haven't been forced to challenge the status quo and what has worked for us in the past. I have no issues with using your gut in the decision-making process—just use data to research and support your decision! Don't take it personally if the data says your gut was wrong. We, humans, are surprising and unpredictable. Our online behavior is no different!
Slow adoption of change for Bryan Wolf, Marketing Applications Producer at Indiana University Bloomington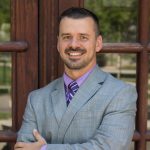 Most institutions have been around for a long time. With that comes a "standard" way of doing things, for better or worse. This leads us to think we have to adhere to certain messaging points and causes us to be slow to adjust, but it also creates a false security in those traditional brand decisions and narratives, rather than encouraging exploration of true and measurable data-based answers.
Part of the problem is that decision makers are not given data in an easily digestible format. There is often a disconnect between the people who live and breathe the data, the people who are qualified to analyze that data, and then the people who actually have the power to make decisions on that data. As higher education marketers, we're all too familiar with how challenging it can be to simply get the approval to put our initiatives into action. I believe that providing decision makers with clear and concise dashboards, insights, and suggestions will lead to much more successful buy-in.
Also, there is a persistent idea that higher education operates so differently from other sectors that the same marketing practices that commercial businesses use could not possibly work for us. Yes, there are restrictions and hoops we must jump through every day to successfully market to our constituents, but that need not limit us from adopting more modern practices moving forward. Actually, I'd wager that we have no choice but to adopt them if we are to continue being competitive.
Higher ed silos for Laura Turner, Interactive Multimedia Manager at Lehigh University
I think decentralization in higher ed makes it hard to see a complete picture of a website visitor's complete path across the school's web pages, and how the actions taken along that path directly correlate to physical actions such as campus visits, graduation rate or alumni giving, because you and/or your department may not be collecting all of the data you need and you might not know where to get it.
It is well worth the effort to find a way to pull together as many of your school's websites as possible under one analytics account, as well as identify and pull together other data sources across campus to answer your questions and accurately measure the effectiveness of your website and marketing efforts. You can best serve your audiences by getting as complete and accurate of an assessment of their activity on your website as you possibly can.
A conference focusing on higher ed analytics?
The Higher Ed Analytics Conference (now available on-demand!) is a must-see conference for higher ed marketing professionals and teams looking for new ideas and best practices.
Read below what a few of your higher ed colleagues who attended the past editions of the Higher Ed Analytics Conference say about the experience.
Tags:
hea18