Where are analytics and measurement going for higher education digital marketing in 2018?
That's the big question.
There are so many possibilities… and still so many challenges when it's time to measure the impact of digital marketing initiatives in higher education.
The story between digital analytics and higher ed is complicated. And, we can all use a few hints on what 2018 has in store for higher ed marketers focusing on performance measurement (that would be all of them/us, right?)
So, I asked the 12 higher ed professionals speaking at the 2018 Higher Ed Analytics Conference to play the prediction game and tell us what will make a big difference for higher ed digital analytics and measurement in 2018.
Check their 12 takes on what's coming for higher ed analytics in 2018.
Strategic analytics planning for Aaron Baker, Digital Analytics Lead at Harvard University
I think universities will be concerned with content strategy more than ever in 2018.
Metrics that measure content engagement such as scroll depth, time on page, and element visibility are the building blocks for assessing user engagement with page content beyond users, sessions, pageviews, and bounces. The first area of focus for me is my measurement plan and ensuring data collection accuracy. The second area of focus is reporting to stakeholders in a format and manner that helps them make decisions about what to do differently now or next time.
Strategic planning and reporting for Tatjana, Web Strategist-University of Vermont
Newly available reports in products like Google Analytics have the potential of providing more and deeper web traffic insights than ever before.
Tapping into the power of many of these reports require a more strategic and purposeful configuration of analytics properties and views. This year I will be focusing more on optimizing and monetizing our institutional goals in Analytics while also developing a reporting strategy to make sure the right decision makers are getting the right kind of data at the right time to help them make solid data driven decisions around our digital marketing efforts.
Scaling up Analytics processes for Jessica Stutt, Integrated Marketing Manager at UNB
From my perspective, tool-wise, Google Analytics continues to make improvements both from a user interface perspective and a functionality perspective.
As more people in higher ed continue to focus on web analytics, I think this will make it an even *more* popular tool and enable better discussion and sharing of best practices within the higher ed community. Our data efforts continue to be focused on telling stories with data and using data to inform our decision-making. We execute marketing initiatives in support of a wide variety of stakeholders at our institution. Having clearly defined objectives and KPIs and knowing where and how to collect the data and then how to share that data is our focus. We continue to work on how to best convey our learnings and implement processes to apply those learnings to a wide variety of situations so that the data isn't siloed or inaccessible.
Streamlining data collection and analysis for Victoria O'Malley, Director of Marketing and Communications at University of Denver's University College
We're past the point of convincing people that we should measure performance, and now we're at the point of determining how to measure and take action based on the data.
As we move forward, getting a better handle on what the data means and how you can make improvements using that information will be crucial. For 2018, I'm looking for ways to streamline data collection and analysis. There are so many data sources — Google Analytics, Facebook Insights, Twitter Analytics, etc. — finding ways to automate and quickly populate a dashboard will be important to save time.
Visual reporting at scale with Google Data Studio for Holly Sherburne, Director of Digital and Social Media at Bowdoin College
I'm seeing great opportunity in what Google Data Studio has to offer.
Although it's still in beta, it continues to evolve, adding more data sources and features all the time. An area that has frustrated me in the past was creating static Google Analytics dashboards and reports that were fixed in time. With Google Data Studio, it's easy to create dynamic, visual reports for constituents around campus allowing them to monitor how an email or ad campaign is performing in real-time or see changes in traffic patterns. Remember, however, that we can't "set it and forget it." Continual analysis and working with campus constituents is key to drawing meaningful insights from our data.
Value-driven A/B testing for Shelly Adams, Digital Marketing Analyst at the University of Dayton
My focuses for 2018 will be providing value with my data and A/B testing.
It's easy to simply report numbers; the real magic happens when you can translate those numbers into action-oriented insights. Additionally, I see testing as crucially important in the digital world, and tools like Google Optimize make testing very easy. I plan to test everything from ad copy and design to landing pages in 2018.
Segmented audience analysis for Laura Turner, Interactive Multimedia Manager at Lehigh University
I have noticed more of a focus on data visualization lately and I think learning more about that topic will be beneficial for higher ed web analysts as they learn to use their data to make educated decisions and then present the findings to their colleagues in a way that makes sense to everyone.
My data efforts in the upcoming year are going to be focused on analyzing the web activity of specific audiences on the website, such as prospective undergraduate students, international visitors, and engaged visitors. I am particularly interested in what engaged visitors are doing, how we can use analytics data to increase the number of engaged visitors by improving web content, and how engagement affects conversion rates.
Further integration of data sources within CRMs for Bryan Wolf, Marketing Applications Producer at Indiana University Bloomington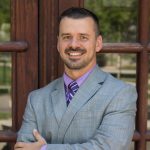 I believe we will see improvements in the collection of data and, in particular, a push towards less aggregate data. With these improvements, we will begin to see higher ed institutions start adopting, with more regularity, the practices the business sector has been doing for quite some time.
Our students are intimately familiar with being marketed to by these businesses and they expect a high level of communication and individualization. There is no better way to individualize communications and embrace true marketing automation than to know more about our constituents.
At the IU Bloomington Office of Enrollment Management, we are adopting new tools that more efficiently collect data and match web and email analytics with actual students in our CRM(s). We have tools that grab UTM codes from web visits driven by our marketing efforts, match these visits to our prospective students, and store this information as interactions within the CRM. We can then use this data to gain valuable information about particular cohorts and also to track the impact of communications and initiatives on real enrollment outcomes.
Granular measurement with CRMs for Kris Hardy, Director of Web and Digital Marketing at Messiah College
Many higher ed CRM platforms now offer some pretty sophisticated web analytics modules. Using a CRM that can track web engagement for prospective students in the system can be a total game changer.
Having the ability to track users across multiple devices, segment users by their stage in the funnel and track the quality of leads from digital marketing campaigns are just a few benefits of CRM web analytics. At my institution, we rely on CRM analytics just as much, if not more, than our Google Analytics account when measuring ROI from digital marketing campaigns.
Integrating web analytics to CRMs for Joshua Dodson, Director of Research and Integrated Marketing at VisionPoint Marketing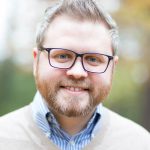 What will make the biggest difference in 2018 is a clear measurement strategy that, ideally, connects the front-end web analytics data with the back-end CRM data.
This is really essential to understanding how any marketing effort contributes to student enrollment. Tracking to the point of a form submission can be useful, but you can make even better decisions when you are able to track what is happening all the way through enrollment.
Social and visual listening for Erin Supinka, Assistant Director of Digital Engagement at Dartmouth College
Social listening isn't new, but it's definitely a trend that finally started to catch on in 2017.
I think more and more higher ed institutions are realizing the value of more active social listening and not relying on their audiences to tag or interact directly with them when making a complaint, comment, concern, etc. We've spent the better part of 2017 really honing in on how we fold in this social listening component to our regular reporting and metric updates. It's just one data point so I don't want "look at the influence this famous alumnus has on Instagram" to steal (too much) of the show from other more controllable data points.
A subset of social listening, visual listening, is something else I'm looking toward in 2018. The platforms I work with are only getting more and more visual so I've found myself increasingly asking "what does this gif/emoji/image mean measurement-wise?" From accounts we own and manage, that answer is a bit easier to come by since each post is shared to promote one of our goals/KPIs. When I'm measuring our audiences' engagements, sentiment, etc. those answers a little bit trickier. Plus, how do I measure the amount of people sharing my institution's visual identity or photos of our iconic locations? And what does it mean for my overall goals? We've already started to tackle some of these questions, but 2018-2019 is going to be a big year for Dartmouth so it's something I'll be focusing on in 2018.
Artificial Intelligence for Mandee Englert, Digital Marketing Analyst at Penn State University
I think AI is really going to play a role in 2018, allowing more users to be able to read and understand analytics data.
Google Analytics and other analytics platforms are making it easier for a traditional marketer to log in and understand reports that matter to them. I hope that this will bring more attention to analytics in higher education which could result in more analysts being hired to help build actionable data-driven marketing plans.
We will be focused on refining our attribution model to better understand the student journey to enrollment and help us make better decisions about our digital marketing and TV advertising.
A conference focusing on higher ed analytics?
The Higher Ed Analytics Conference (now available on-demand!) is a must-see conference for higher ed marketing professionals and teams looking for new ideas and best practices.
Read below what a few of your higher ed colleagues who attended the past editions of the Higher Ed Analytics Conference say about the experience.
Tags:
hea18