Content strategy is what will get you where you want to go with your higher ed content. While they should never come first, you'll need some tools as well to get there. Right?
That's why I asked the 12 higher ed professionals of the 2017 Higher Ed Content Conference to tell us about the favorite tool(s) they use in their content work at their school.
Creative Commons Search for Sofia Tokar, Web Writer – University of Rochester
Visual are vital to the success of our online content. As a writer and word nerd, that can be hard to admit! But when used well, visuals —including images, photos, infographics, GIFs, emoji, Bitmoji— can enhance our written text.
At the University of Rochester, we have an incredibly talented photographer on staff, but he has many demands on his time. When I have to find good quality art, I start with Creative Commons Search. It's less a tool and more a resource, one which compiles the many entities (e.g., Flickr, Wikimedia Commons, Google Images, etc.) that provide creative materials available for building upon and sharing—with proper attribution, of course! For institutions with limited budget or resources, Creative Commons can be a godsend. For others, it can serve as inspiration or to complement your existing cache of images.
The Hemingway App for Amy Grace Wells, Content Strategist/UX Researcher – Graceful Content
I love the Hemingway App. It's a tool that analyzes text for elements such as reading level and difficult sentences. It's not only useful for writers. I've used it in user experience evaluations to show stakeholders content that may not be matching their audience needs.
And let's be honest, academia has a tendency to be wordy! It really helps us keep our web writing in check.
Tomato-Timer for Bill Zimmerman, Social Media Manager – Penn State University
I'm a big fan of tomato-timer.com to stay on task and get things done. It's rooted in The Pomodoro Technique meant to keep you focused on 25 minutes of sustained work.
When time's up, you take a tiny break and then jump back in. I've found it especially helpful for writing and tackling my email inbox.
Pen and paper for Liz Miller, College Senior – St. Lawrence University
As much as I love utilizing technology, I go back to basics and plan things out by hand – usually a rough sketch and description, which our team utilizes with our Snapchat story template. I can think more creatively when I actually write it out by hand, it also helps me bring life to ideas that I might be struggling to explain to a colleague.
I think that generally just having a plan can create less room for error; if you have text all planned out beforehand you can spellcheck and fact check before posting and save yourself the mistake.
Google Calendar for Lydia Anthony, Web Content Manager – Converse College
In 2017 so far I'd actually have to say Google Calendars. I know that sounds silly but really literally creating a Web Content Calendar and throwing all of those cyclical updates on it you know are going to come back around every year, it's something we've been wanting to do for years and we're finally doing it and it's great. I think when you're working with very busy colleagues across campus who are the subject matter experts – which I think EVERYONE in higher ed does – it's just a relief for everyone when you become the proactive one and say "Hey I know summer registration' is coming up for your camp…let's go ahead and throw that on the website" instead of waiting for them to rush in at the last minute and say "OMG I forgot to tell you but I'm about to miss this advertising deadline can you please update this yesterday?" For some reason our office kept thinking it had to be initiated the other way around…. But, when you finally accept what your colleagues can and can't do well,.it frees up so much time to be strategic rather than reactive.
Google Keyword Planner & Co for Joshua Dodson, Director of Digital Marketing – Bentley University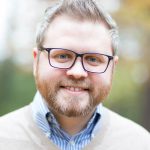 I am a big fan of Google Keyword Planner, BrightEdge, and MarketMuse. Google Keyword Planner is the free keyword research tool that Google provides as part of AdWords. It is a great way to see what people are searching for. BrightEdge is the golden standard for SEO research, monitoring, and analysis. One of the biggest benefits is its ability to let you see both your full SEO footprint (all of the keywords you rank for), as well as your competitors' footprint. It is great for competitive intelligence and to assess your progress. MarketMuse is a fantastic tool for topic modeling–the newest, important aspect of SEO. It helps you identify keywords you can use together to show Google that you are an authority on a topic.
Onlypult for Lindsay Nyquist, Director of Digital Communication – Fort Lewis College
I find Onlypult to be a lifesaver. As far as I know, it's the only Instagram scheduling tool that allows total pre-scheduling – not a notification sent to a phone to finish out the post, but pure automatic posting. In the last year or so, we've switched our Instagram presence to almost completely reposts – students use our #fortlewiscollege hashtag and we choose the best to represent campus. Onlypult allows us to search on the hashtag, regram the posts, and schedule them weeks in advance.
Hootsuite & Sprout Social for Kelsey Seymour, Digital Marketing Manager – University of New Brunswick
My favourite tool for social relationship management and reporting is a combination of Hootsuite Enterprise with a single Sprout Social account for reporting. I love Hootsuite Enterprise as a single tool for social listening, engagement and scheduling. As our university's social media lead, it's so helpful for me to assign content to colleagues in other units (e.g. Alumni, Recruitment, Student Services, etc). Though the reporting function is improving, I can't let Sprout Social go. My ability to generate a quick report on a single Facebook page over time, or compare two Twitter accounts by engagement and influence, within minutes is invaluable.
HS Enterprise & Campaigns for Jason Boucher, Social Media Manager – University of New Hampshire
My favorite tools to use when working on a content project are Hootsuite Enterprise and Hootsuite Campaigns. They make my job easier and give me the ability to track and analyze material fast without losing focus and allow for my curated content to look presentable on any device. My higher ed colleagues should use Hootsuite, as it will make your jobs easier and provide the necessary tools to needed to track a campaign and organize content.
Box.com for Art Hill, Senior Manager of Digital Marketing – Ball State Univeristy
It's simple, but our cloud-based file sharing system has made collaboration across campus much easier. We use box.com.
All files for a project go in one location, and we setup shared folders for project team members. It makes the lives of a project manager and their team much, much easier.
Basecamp for Conny Liegl, Senior Designer – California Polytechnic State University
We are frequently using Basecamp for various projects across all departments of Kennedy Library. Basecamp allows for easy collaboration between individuals or teams.
To-do lists and deadlines can easily be added to document all project milestones and share tasks with other team members. Message boards and chat help with team communication, a separate client view will hide internal comments from the stakeholders or decision makers. Basecamp offers flexible plans and educational pricing.
Short Video for Tony Dobies, Director of Social Media – West Virginia University
Short, social video! I believe video is the single most powerful tool in any content creator's toolbox right now.
Statistics prove posts with videos are most likely to be viewed on major social media platforms like Facebook and Twitter. At WVU, we're seeing a 300 percent jump in impressions when we use video in a post. Marketing is trending more and more toward a video-first execution each day, so it's becoming crucial to have a strategy in place.
At WVU, we've really embraced short video (30 seconds to one minute) that we shoot and edit for social media. These videos tend to break traditional video rules; our most successful videos look and feel just like some of the most popular videos out there, and we've found that to be our most valuable tool right now.
What's YOUR favorite tool for content?
Tell us by posting a comment below!
And, if you want to learn more from these higher ed content professionals, register your team for the 2017 Higher Ed Content Conference (now available on-demand).