Between higher education and measurement, it's always been complicated.
Add social media to the mix, and you often get weird reactions and vague comments once the ROI (return on investment) question is raised.
Yet, it's time to have a serious conversation about social media measurement in higher education, so maybe we can stop doing busy work and focus on work that matters to our organizations.
That's why I asked the 12 Higher Ed Social Media Professionals of the 2015 Higher Ed Social Media Conference (now available on-demand) to tell us how they approach social media ROI at their institution.
There are many views and approaches when it comes to return on investment for social media in higher education.
So, read on and don't forget to share yours at the end of this post!
Robert Bochnak, Assistant Director, Alumni Marketing and Communications – Harvard Business School
Our approach to social media ROI is informed by our comprehensive tracking process. Since we gather data on all alumni social media interactions, we can produce reports, on a monthly basis.
Also, using Spredfast, we tag all linked content to our alumni website. Therefore, we can see on an annual basis how much activity our social media work is able to direct to our website.
Kate Post, Digital Media Specialist – California State University, Chico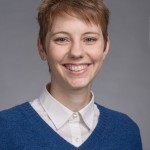 For me, the tricky thing with ROI is that it changes depending on who's asking.
I work for the Director of Public Affairs, so the main focus of our social media channels in his view is communications— are we reaching the right people with the right messages, and how well we're doing that. However, our department reports to the Vice President for University Advancement, whose ultimate goal is always dollars raised.
Is social media valuable for achieving both of those goals? Absolutely, and we're doing a good job of it. Showing that is a different matter.
Proving the ROI of meeting the communications goals of my supervisor is relatively easy. I can pull the numbers at any time (thanks, Sprout!) showing exactly how many people we're impacting with content, areas we can improve, and even anecdotes of success.
The connection to dollars is much more difficult to report. We operate on the inherent assumption that alums, students, and friends who are actively engaged with the university online have increased affinity and are more likely to give. However, drawing a direct line can be difficult, if not impossible.
I have approached the ROI question in two ways. The first is by being more proactive in identifying prospects (people who are super engaged and love the university) via social media and reporting out to our development officers. The second is by explaining my work (the "investment" piece of ROI) as relationship building—in the same way our development officers build relationships with prospects over lunch.
I spend four years interacting personally and directly with our students on Twitter or Facebook, etc. cultivating their love for the university and a habit for staying connected with us. This is crucial groundwork for fundraising, and work a dollar-focused VP understands.
Rachel Reuben, Principal – RRC
There are many quantitative and qualitative ways to measure ROI of social media efforts.
Nearly all of the tools have some kind of insights or statistics to quantitatively measure how many likes, favorites, comments, RT's, views, etc. each post has had.
Advertising on the various social media platforms also provides a great many metrics to track effectiveness of ads. In addition, Google Analytics for your website provides a wealth of data, and it's important to track how much traffic you're pushing to your .edu website via social media, and which platforms are pushing the most quality traffic.
Qualitatively, it's important to also track sentiments — which right now primarily has to be done manually by an actual human being. Using anecdotal comments provides a richness to feedback (free market research!). However, it's important to realize these limited comments don't necessarily represent the full population, but they will gives you some insights, and is a great listening platform, which is another way to track ROI.
Lauren Boyd, Multimedia Specialist – The Ohio State University
When I can demonstrate the conversations and engagement happening on social, then that's a win.
At Ohio State, we strive for engagement and awareness, and that's a key driver in our social media strategy.
ROI to us means letting our audience be a large part of the conversations, driving traffic to our website and engaging in meaningful dialogue with our students, alumni, faculty/staff and friends.
Chris Barrow, Social Media and Mobile Products Coordinator – New York University
ROI can be a tricky question – but there is an ROI in social media. It may not be immediate. It may be hard to measure at times. But it's there.
There are certainly things we can measure – such as clicks to our websites or links – and driving people to this content should be a part of our strategy.
Additionally, working with admissions is an opportunity I think that we must all try to take advantage of so we can better determine if the students we're sharing experiences with are finding them engaging enough that they choose our schools.
Tiffany Broadbent Beker, Web Developer & Social Media Coordinator – William & Mary
For me the ROI of social media is never measured in dollar amounts.
Albeit cliché, to me the ROI of social media is how it makes your audience feel.
Did that Instagram photo of a campus landmark spark a memory for an alumna who then got back in touch with some old college friends?
Did that student feature on Facebook peak the interest of a prospective student for them to decide to come to campus for a visit?
Did that reply on Twitter to a student's question confirm for them that the school really cares what they think?
Those interactions are initially hard to measure but often are the precursor to a more tangible interaction (returning to campus for homecoming, deciding to apply, volunteering with a campus committee).
Dominique Benjamin, Digital & Social Media Specialist – Duke University
As I see it, return on investment always comes down to how and to what extent I advance institutional goals.
In that regard, I think it helps to identify success metrics that can be easily measured and easily understood. As social media managers, it's easy for us to get caught up in follower counts and engagement rates because we look at them all the time.
The challenge is to try to look past 'likes', 'hearts' and follower counts to the numbers that are important to the people who matter most. Click-through rates, potential reach and hashtag mentions can all be great success metrics. When it comes to proving the value of social media work, I think there is nothing that speaks louder than a single, measureable result.
Nikki Sunstrum, Director of Social Media – University of Michigan
How can you not find value in connecting with billions of people for 'free' globally each day?
There is simply no other venue aside from social media that provides you the opportunity to not only engage with key stakeholders, but cultivate advocates, and educate constituents or potential consumers across the world with such ease and transparency.
The fact that UMSocial and the University of Michigan recognize that power and the role social plays in our larger overarching communications strategy alleviates us from still being burdened by the trivial 'Social Media ROI' question. We assign the same value, goals, and success metrics to it we would any other communications medium.
Tracy Payle, Director & Content Strategist – Pickle Jar Communications
I'm so pleased that you asked this as it's such an important question. As an agency, I think we can sometimes be held more to account for this than we would be if we were an in-house team. People quite literally want to know what the return on investment is from working with us and paying for our time, so we're forced to think about this a lot.
When it comes to social media, my biggest piece of advice is to really think about user journeys and how different tools, technologies and platforms play different roles over time as an audience develops their relationship with you and moves towards doing whatever it is that you need them to do (submit an application, make a financial gift, attend a visit day, etc). If people are clear about the objective that social media needs to deliver against for them and their organisation, then it becomes a lot easier to really measure that piece of the puzzle and the role it played in the whole decision making journey. Without breaking that down, then you're never able to really measure it properly. Advertising value equivalents are the work of the devil, and completely meaningless, so any digital equivalent of that we would immediately want to pick holes in, or dismiss as unreliable data.
ROI is actually really simple – all you need to actually know is what resource you put into it, and what return you got. ROI with complex journeys and multiple platforms is less simple. One technique that can help (though it still has flaws) is to assign a % value of a particular action against the overall return. So, let's say it's here in the UK and you know that for a new student coming to your organisation, you will gain £27,000 in tuition fees. You may decide that someone visiting your website for the first time is worth 5% of that value, and someone attending your visit day is worth 30% of that value, and someone submitting an application form is worth 40% of that value. So, within that you may then say that someone asking you a question on Snapchat about the admissions process is worth 3% of the overall value, and so on. You'd need to adjust the per cent value according to the activity and your own organisation (which must be informed by some pretty robust audience research up front) and be able to defend your metrics, but it is one way of thinking through the question of ROI.
Nina Sossen, Director of Social Media – University of Massachusetts
This is an excellent question. We view social media as having three primary goals:
Providing information.
Promoting our brand.
Creating emotional connections to the university that manifest through engagement with our social content.
For each of these, we want to reach all of our constituents: current students, prospective students, alumni, external media, legislators, faculty and staff, the local community.
Measuring this goes beyond just increasing the number of people who like our Facebook page.
We want to show that people are actually looking at our content, and engaging with it in a positive way. We track detailed engagement levels for each post and also look directly at the content to see who is consuming our content and how they are sharing it through their social networks to achieve the three primary goals.
Chelsey Rovesti, Manager of Social Media – Point Park University
We take a look at weekly and monthly analytics to determine what is working, what isn't, and what we can be doing to improve.
Each month, I produce a comprehensive social media report that takes a deep dive into qualitative and quantitative analytics on Facebook, Twitter, Instagram, LinkedIn, Google Analytics and competitors. Sprout Social is incredibly helpful in producing these reports and helps to save me time in reporting so I can focus on strategic planning.
Candace Nelson, Senior Writer, University Relations/News – West Virginia University
Fortunately, my social media counterpart focuses heavily on the analytics of our social media efforts, leaving me to focus on the day-to-day management and posting.
Those analytics (from Facebook insights, Twitter ads, Webstagram) prove a compelling argument that more and more views to our websites are driven by social media.
In addition, our social media efforts have opened a channel to communicate with more prospective students, who have noted that much of their first impressions of the university came via our social media presence. While it can sometimes be tough to link a monetary donation or specific student application to social media, it has clearly built affinity amongst our various audiences.
What about YOU? How do you approach the question of return on investment for social media?
I would love to find out how you do it at your school. Please, don't be shy and share your experience with the rest of us by posting a comment below!
And, if you want to learn more from these great higher ed social media professionals, get a 12-month team pass for the Higher Ed Social Media Conference (available on-demand).