Higher Ed Content: Surprise!
While you can plan and strategize as much as possible when it comes to digital content in higher education, you can still get unexpected outcomes.
I believe these surprises can teach us all a great deal about how content works in our industry.
That's why I asked the 12 higher ed professionals of the 2016 Higher Ed Content Conference to share with us the most surprising outcome they experienced over the past 12 months.
Check out these 12 surprises your higher ed colleagues have witnessed and find out what they've learned from these unexpected results.
Surprising collaboration for Mike Petroff, Associate Director of Digital Content Strategy – Harvard University
I can't point to a specific outcome, but the most surprising trend in my content strategy work has been the increased collaboration on digital platforms.
Recent work like the Harvard Gazette's series on Inequality required input from teams across our department, including writers, editors, photographers, and videographers, in concert with the digital strategy team. This collaborative spirit generated conversation about social media engagement, mobile user experience, detailed analytics tracking, and other aspects of content strategy that only existed at a much smaller scale in the past.
Surprising buy-in for Zoe Barker, Web Administrator – DePaul University
We didn't receive much flack after our big information architecture move where we merged two previously separate subsites. We expected some sort of uproar, since we usually get pushback after a site migration, even if hardly anything changed. And, here we were completely restructuring a huge portion of content, but almost everyone was on-board.
It changed our perspective on governance. We found that with enough communication and reasoning, people are open to changes and willing to work with us. We were almost scared to talk about governance before, but making this change really opened up a lot of discussion – and it wasn't scary at all.
Even a well-planned project can yield unexpected results, but with this one I think we had positive outcomes when we opened the topics of who owns what content and what should go where, because we prepared and communicated enough with everybody involved.
Surprising silo busting for Ravi Jain, Senior Associate Director, Digital Media and Web Development – Boston College
I would say the most surprising outcome was the culmination of a year long project for our Student Services group to create a video for incoming freshmen during welcome week that would showcase traditions at Boston College.
It required me to reach out across some artificial institutional barriers to engage individuals outside of my department to collaborate in order to share both knowledge and footage for the end success of the project.
(Un)surprising content quality contagiousness for Cameron Pegg, Executive Adviser for Engagement – Griffith University (Australia)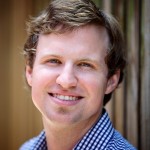 Good content speaks for itself, but that's an easy thing to say in hindsight!
Colleagues within and external to my institution create inspirational, impactful content regularly, and I enjoy sharing and learning from it. The key is that we build a community where best practice is acknowledged as a crowdsourced activity – we are not competing with each other insomuch as learning from each other. Whenever I see a good piece of content produced within our sector, my first impulse is to share it. A great infographic or piece of visual storytelling is the best way to encourage colleagues to start exploring new ideas.
Unsurprisingly, great content inspires more great content.
Surprising value of user-content for Kelly Bennett, Manager of Social Media and Marketing Strategy – Miami University
The most surprising outcome in my work with content was realizing the value in user-generated content.
By curating content from your audience and repurposing it, others are able to see an authentic look at the types of experiences available at your school. For example, at Miami University we created in entire 60 second PSA titled #MiamiOHMoments using content submitted by our students. This is a great first hand account of what life is truly like at on campus. We also re-gram Instagram photos taken by the Miami community.
They are our most popular posts and a great resource for prospective students looking to see campus life from a current student's perspective.
Surprising powers of content templates for Sofia Tokar, Web Writer – University of Rochester
Surprising (but not really) is how much content templates and standardized navigation help facilitate the redesign process.
The dean of our engineering school asked us to convert all of his school's pages into the new design that we'd been rolling out to departments over the last year. The catch was that he needed it done in less than eight weeks, in time for review by the ABET accreditation folks.
It's amazing what you can accomplish when you have buy-in from the higher ups and a clear sense of direction and purpose for your content. Plus, nothing focuses the mind like a deadline.
Surprising long-form content for Amy Grace Wells, Content Strategist – University of South Carolina
With the launch of the content strategy plan, we introduced long-form content back into the university's news.
I based this move on web content trends in general as well as higher ed examples we admired like Boston University. We didn't really have any internal data to go on so the decision was a bit of an experiment.
When I reviewed story analytics at the end of the year, several of the long-form stories appeared in the top 15 and we had only started publishing these pieces in September! It really showed us that our audiences valued quality content that showed the impact of the university on a specific segment of students or area of the university.
Surprising popular pages by Avalee Harlton, Service Coordinator & Web Content Designer/Editor – York University (Canada)
It never ceases to surprise me when random pages become super-popular on our site – especially when it's ones that are pretty obscure!
Sometimes it's because of social media; sometimes it's because of current events; and sometimes it's because of a combination of unique content and organic search. From this, we've learned to keep tabs on our content via our analytics tools so that when a page we're not expecting to get popular does, we can spot it and react appropriately.
Surprising Google for Joshua Dodson, Director of SEO – Southern New Hampshire University
Optimized, fresh content is starting to show up in new places.
Google constantly changes its algorithm and some of the changes have provided new opportunities to appear in places that were not possible a few years ago.
For example, the Google Quick Answers Box is a new place to try to get your content seen–as long as it answers the question that the searcher is seeking.
Surprising effectiveness of a quick reply for Steve Roulier, Executive Director of Communications – Springfield College
While we all realize marketing and communication has become a two-way communication flow, with increasingly more power going to the consumer, my content team and I continue to be surprised by the effectiveness of a quick response to a positive or neutral content.
Constituents expect a response to anything they write about you, and they expect it quickly. If it doesn't come, we've found that they may perceive us as uncaring or aloof.
We learned that we needed to implement into our overall content marketing strategy a quick response plan that included a consistent voice, and with regularity that concretizes who we are as an institution.
Surprising Facebook for Steve Thompson, Head of Digital – University of Sheffield (UK)
The engagement and reach on facebook (FB) from our recent Gravitational Waves content – our most successful FB post ever!
We produced explainer video content, putting our academic at the forefront. It reminded us of lessons from Jonah Lehrer's book 'Contagious'. Such as the value of creating content for our audience that delivered with practical value, social currency and a great story about Dr Ed Law.
It's also made us challenge our thinking on how we use FB. We rarely use it for news or research related stories. However, as FB continuously evolves we'll be reviewing our approach.
Surprising email marketing for Donna Lehmann, Senior Director of Marketing and Communications – Fordham University
I am continually surprised by the success of email marketing, among all audiences.
Here is a channel, ancient in online terms, whose demise has been predicted for the past decade, and not only do we see above average open and click-through rates, we see conversions.
It speaks to the power of opting-in and the logic of fishing in your own pond.
So, what has been THE biggest surprise in YOUR work with higher ed content?
Tell us by posting a comment below!
And, if you want to learn more from these higher ed content professionals, make sure to register your team for the 2016 Higher Ed Content Conference (now available on-demand).