Content strategy in higher ed: are we there yet?
Over the past few years, web content strategy – spearheaded by Kristina Halvorson's book, presentations and work – has become a recognized discipline in the digital profession.
In higher education, the production and distribution of content is at the core of the institutional mission.
There's no lack of content, content creators or even content distributors. They abound in most institutions – often the source of many web content strategy challenges.
Digital content has been an afterthought for a long time in many institutions of higher education.
While many schools have made tremendous progress on the digital content front over the past 5 years, the state of digital content in higher education is still in flux.
It's not easy to know where our industry stands on this.
That's why I decided to ask the 12 higher ed content professionals who presented at the 2015 Higher Ed Content Conference (now available on-demand).
As you'll see below in the answers from your higher ed colleagues, there are still many differences between institutions. However, digital content is getting more and more the place it deserve in higher ed.
Valerie Fox, Director, Agency@Bentley – Bentley University
While the Marketing & Communication function has emphasized creating and leveraging content to reach our audiences, we still see opportunities to leverage content throughout the engagement cycle with prospects, students and alumni across the institution.
Like other higher ed institutions, we have distributed ownership of these communication programs and as such, will need to work with colleagues in other divisions to produce and leverage content to reach their audiences.
Kevin Anselmo, Founder- Experiential Communications
There are institutions out there that are doing some very nice work in terms of content creation. But on the whole, there is much work that needs to be done in getting the entire institution on board with content efforts.
When working at Duke University's Fuqua School of Business, I was Dan Ariely's PR guy. Dan is a media star – numerous weekly press mentions and features, a well read blog and a huge social media following that was benefitting both himself individually as well as the school. In actuality, I had very little to do with Dan Ariely's "media empire". I'd say 90 percent of his output was the direct result of his own efforts. I put more of a priority on convincing, educating and supporting other faculty members to do the same (though on a smaller scale and taking into account their different overall objectives).
I think this "mobilizing of ambassadors" is one of the most important tasks of a communicator today, and will continue to be so for the foreseeable future.
Lindsay Nyquist, Social Media & Video Coordinator – Fort Lewis College
Content is making its way to the level of importance it deserves.
When our administration approved a Social Media Coordinator position in 2011, I had renewed faith in the institution's dedication to digital content and technology.
More positions in Marketing & Communications have been created since then, but we could still use a few more to operate at a level of excellence.
Rob Pasquinucci, Director of Marketing Communication – University of Cincinnati
I would say it is starting to get the place it deserves at my institution.
We have some very clever people who are doing the right things with some very good content, but I would like to see the concept of being a content producer continue to trickle down to a departmental and even faculty level.
Rebecca McSwiney, Online Marketing Manager – University of Southern Queensland (Australia)
Our Univeristy's approach to digital content has been received positively. Through the continued education of staff members, about the changing world of the digital landscape, we have found greater collaboration with departments across our institution. We have been able to provide evidence of the benefits of our work and ultimately improve the student experience at our organisation.
Donna Lehmann, Director of Online Communications – Fordham University
Everyone seems to have realized that care, thought, and expertise must go into creating appropriate, optimized content for the web. Our challenge at Fordham and other universities is in meeting the demand both for the amount of content and the expertise.
We have to find a way to transmit skills, provide feedback, and offer support to our editors so they will feel confident in creating content and measuring its effectiveness.
Joshua Dodson, Web Strategy and SEO Administrator – Eastern Kentucky University
I definitely believe that EKU is working hard to making strong content prominent and approachable for our audience.
Everyone sees the value of content and its central role in telling our brand story, as well as promoting the university.
Tony Dobies, Social Media Strategist – West Virginia University
We think digital first in most situations at WVU, and that's crucial. When we talk about prospective or interested students, we know where they spend their time – online in some form or another. Since that's the case, we have to be there … and we have to be at our strongest there. Our University focuses a lot of our energy on responsive website design to make sure they work from desktop to tablet to smartphone and every device in between. Our social media presence continues to grow in part because of the importance it has when speaking directly to those prospective and interested students.
David Anderson, Director of Strategic Digital Communications – UB School of Medicine and Biomedical Sciences
Digital content is all we do in our school. We don't produce any paper. A lot of that has to do with strong support from leadership, backed by data and research.
However, we are still working on culture change every day, convincing faculty and staff to embrace the web as their main marketing tool. It's a constant struggle getting them to grasp that prospective students expect the web to be the "go to place".
It usually takes a transformative "event" for faculty to see the value of the web. When we build a new website for their department or write an article about them, they usually see some result soon after and become allies.
Kelly Bennett, Manager of Social Media and Marketing Strategy – Miami University
Digital content is essential to get information to our students. We know old forms of communication are overlooked. Even emails are considered "out of date".
Being where our audiences are, online and in the digital space, is the best way to reach them, which is why taking something physical and making it digital, for instance turning a flyer into a tweet or a Snapchat, is the best way to reach a large audience and allow that audience to re-share the information.
Mary Jo Stockton, Director of Web and Social Content – Longwood University
Content has become very important at Longwood University.
This past year we reorganized to better facilitate the process of creating good content. We now have a department of Digital Marketing and Content Strategy with a team of 8 dedicated to creating quality digital content. The department has several strategies in place that keep us constantly thinking of new ways to produce engaging content that tells the story of our institution.
Richard Prowse, Digital Editor-in-Chief – University of Bath (UK)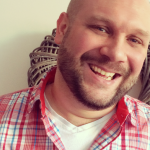 Bath has always put digital content first, however, we haven't been great at asking the right questions. As a result, we've tended to publish without thinking and this has had a negative impact on user experience and our ability to look after our content.
The key to solving this problem is a strategy which connects users with content they need and want.
When Ross (the Head of Digital) joined in 2013, he put users' needs at the heart of everything we do. This focus has helped the team develop an approach which we can use with subject experts and publishers to understand their users' needs in a digital context.
Using data to make decisions and releasing iteratively and often has really helped us to deliver content-led projects more quickly and build the trust of stakeholders. This is something that's really important in a large organisation – it really helps take the politics out of digital content.
As a result, I'd say the University now has the right focus when it comes to content – its users. I'll admit, educating stakeholders is an ongoing process, but that's okay, because we learn something new every time, and we can use this to constantly improve how we deliver content.
So, what's the state of digital content at YOUR school?
Tell us by posting a comment below!
And, if you want to learn more from these higher ed content professionals, get a 12-month on-demand pass for your team for the 2015 Higher Ed Content Conference.