Ithaca College belongs to the small yet growing minority of higher ed institutions that have decided to put their money where it counts the most.
They have hired people to unlock insights from analytics to make sure their decisions are based on data and not on guesses, hunches or opinions.
As I explained in my previous interviews with the Digital Analytics Manager of the University of Alberta, the Web Analytics Manager at BCIT and Joshua Dodson, the Web Analyst at Eastern Kentucky University (also the instructor of our 4-week online course on Web Analytics for Higher Ed), I'm on a mission to make these Higher Ed Analytics Heads more visible within our community (If YOU work on Analytics in higher ed more than 20 hours per week, post a comment below or shoot me an email! I want to interview you as well).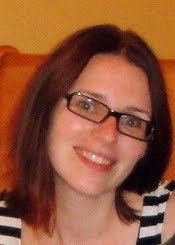 Colleen Clark, Web Marketing Analyst at Ithaca College was hired by her alma mater last summer. Her background includes a certification in web development and an MA in Integrated Marketing Communication from Emerson College as well. Ms Clark is also Google Adwords certified and worked previously for the NYC-based agency, Razorfish.
After letting her settle at Ithaca for a few months, I couldn't wait to interview her so we can all get an idea of what her job – as a full-time analytics person in higher education – entails.
1) What are your main responsibilities as the Web Marketing Analyst at Ithaca College?
As a Marketing Analyst, I'm responsible for providing statistical reporting for the Ithaca College websites and advertising campaigns.
My job includes implementation of accurate tagging on email campaigns, studying user behavior on mobile devices, improving Google Analytics profiles, and ensuring proper conversion tracking. I then analyze all of this data and provide actionable recommendations to help maximize Ithaca College's marketing efforts.
Since I have a background in search marketing, my responsibilities also include building and analyzing paid search campaigns and discovering and leveraging organic search opportunities.
2) Can you describe a typical week at work?
Since I started working at Ithaca College in early July, every week has been different.
Some weeks I focused on launching search engine marketing campaigns and creating informational workshops to teach staff members how to understand web metrics; other weeks I focused on implementing user experience best practices on the ithaca.edu website and planning custom landing pages for web marketing campaigns.
In a way, I think most of my work has revolved around analyzing and providing recommendations to further improve Ithaca College's advertising and brand awareness campaign dubbed, "Ready." It is an integrated marketing campaign that includes media such as online banner advertising, search engine marketing, and print and radio advertisements. All of these advertisements push traffic to our website, providing us with a lot of valuable information.
3) You belong to very small minority in higher education that gets to work full time on analytics. What is the best part of your work? What about the worse?
The best part of my work is the fact that there is always something new to explore. Google Analytics is frequently introducing new features, I get to work with different staff teams (creative teams, tech teams, marketing, etc.), and I get to focus on different areas of content among the five different schools at Ithaca College. I never stop learning, which is what I love most about working in higher education.
The worst part is that there aren't enough hours in the day to take advantage of all the marketing opportunities presented in the data.
4) If you had only 5 hours per week to work on analytics, what would you do?
I would focus on campaign tracking. While it's probably not the most glamorous part of analytics, it's quite possibly the most important.
I can't stress how imperative it is to segment out your campaign data to ensure it's tracking the specific source of the traffic. If you don't separately track your data from different campaigns, you won't be able to attribute your marketing efforts properly and make informed decisions going forward.
If there were a few more hours left in the week, I would probably create more custom reports and draft custom strategy sheets to help my internal clients understand their web metrics and identify marketing opportunities for them.
4-week online course: Web Analytics for Higher Ed
(asynchronous with weekly lessons and assignments)
ONLY 10 SEATS per session