Performance measurement isn't easy anywhere, but it's particularly challenging for higher education marketing and communication – where it often clashes with our non-profit culture and our long-term relations-centric goals.
That's why I asked the 12 higher ed professionals (including myself ;-) of the 2017 Higher Ed Analytics Conference to tell us about the biggest challenge they've encountered over the past 12 months.
Getting clean, consistent data – Joshua Dodson, Director of Digital Marketing – Bentley University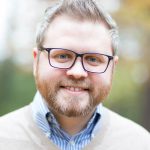 Data cleanliness is always a challenge, but when it is done right it can provide some very interesting insights. For example, consistent naming conventions when using the UTM parameters is important, but even the most diligent can make a mistake that can result in missing or misclassified data. However, when you know you are working with clean data it can help to ensure that you are confident in the results of your analysis. Since we almost never work with a complete dataset, it is important to at least get as close as we can.
Integrating multiple data sources – Ed Garabedian, Manager of Digital Analytics – Johnson & Wales University
I find the most challenging part to be transforming all these streams of data that we spend lots of time capturing, into actionable insights. However, this is very interesting and gets to the core of the digital analyst role and the potential of Big Data in general.
Within my organization, as I suspect with many, in order to uncover valuable, actionable insights, we need to weave multiple sources of data, such as the CRM, SIS, and digital analytics, together to paint a more complete picture of our customers and the journey they take through our digital channels. This is both a technical as well as cultural and political challenge. But I find it very rewarding and exciting. It is a bit of a mystery adventure with the potential to really help our organization save money, be more efficient, and deliver higher quality digital content to stakeholders.
Too. Much. Data. – Colin McGinnis, Graduate Research Assistant – University of Nebraska–Lincoln
For me, the most challenging part of working with social media analytics is knowing how to measure what you are interested in. There is a lot of information online about what to measure, but sometimes it is hard to know "how" and "why." When developing an analytics strategy, ask yourself what is the most relevant data to you and your organization, and then explore ways you can collect that data. You might be surprised where that content is hiding! Snapchat is a great example of this. Using the limited information provided in each snap (i.e., total views and screenshots), I can calculate the average completion rate, measure weekly story views, total engagement, and even estimate the number of followers our account has–none of which are metrics Snapchat provides directly.
Lack of focus on success metrics – Robert Perry, Head of Research – Pickle Jar Communications
We work with a lot of universities and colleges of different types and sizes, so their challenges are always unique to them – but one of the measurement issues we see regularly is a lack of understanding about what success should look like. We've got an incredible amount of data available to us, but if we don't know what our audience is likely to do, we can't evaluate the success of our activity.
So I like to look at the ways different audiences consume information online and use that to determine performance. It can be frustrating to see that a great series of social media posts isn't getting much engagement – but If you know in advance that a particular audience type just doesn't tend to retweet or share articles they find on social media, then you know not to worry about it. There'll be a different way to measure success for that audience, and finding out what that is – that's the fun part.
Disappearing social media metrics – Michelle Leslie, Interactive Marketing Specialist – Chapman University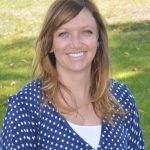 The most challenging parts of social media analytics include capturing metrics before they disappear on some platforms and translating said analytics for people unfamiliar with the terminology. However, analytics provide detailed feedback from and about your target audience. Social media analytics can help me determine who is engaging with our content and why, which helps us generate relevant content.
Finding what to measure – Aaron Baker, Digital Analytics Lead – Harvard University
The most challenging part about analytics in my current role as an analyst for a public relations and communications office is finding the right things to measure and the right way to report the results. Unlike many universities we're not measuring enrollment as a web analytics KPI. Instead, we look toward engagement with our pages and posts, we strive to share the right content with the right audience, and we report on broad ideas not granular content.
Tracking real conversions – Alan Etkin, Senior Analyst – British Columbia Institute of Technology
By far the most challenging yet interesting part of my work with analytics is setting up goals that accurately track conversions as opposed to intent to convert. It's the difference between tracking the "thank you!" confirmation message versus clicks on a button to start the application or registration process. Getting this tracking in place requires mapping out flows, working with campus developers, and often working with vendors of external systems. There are so many variables that what works for one campus, doesn't for another. It's always a puzzle.
Measuring through the customer journey – Bryan Fendley, Director of Instruction Technology and Web Services – University of Arkansas
I call it cradle to grave analytics. My job gives me the chance to work with both marketing and learner data. I use data to help recruit students from a marketing perspective, and then once they are enrolled, I use analytics of student behavior to help retain them. After they graduate, I use data to keep them involved with the University. Not many people in higher education get the opportunity to see the customer journey from start to finish like I do.
Building out an analytics stack that covers this spectrum has been incredible. Sometimes I feel like a mad scientist trying to take over the world.
Giving meaning to data – Sara Kisseberth, Web Content Manager – Bluffton University
I'm intrigued by the challenge of giving meaning to data provided by Google Analytics. When there is a 'spike' in visits to a particular page, what caused it? As important, did people find the information they expected? And most importantly, did they then take steps to create real-world connections? Webpage views are a way to gauge interest, but it is the real-world connections that are key.
Translating data into decisions – Laura Turner, Interactive Multimedia Manager – Lehigh University

My biggest challenge is transforming raw numbers into something meaningful that everyone can understand and use for making decisions. I am so immersed in Google Analytics that it is hard sometimes to step back and make it understandable and interesting to someone who is not.
In the past few years I have shifted towards telling a story with data rather than just exporting and sharing reports, and it has been really beneficial for informing the direction of web projects.
Culture of gut-driven decisions – Jens Larson, Manager of Student Communication Strategies – Eastern Washington University
Getting people to use meaningful data is sometimes the hardest part of working in the higher ed digital world. Even if the data is relevant and well-presented, and even if folks understand how data-driven decisions should work in theory, we still encounter situations where people revert to tradition, to a feature or pattern they saw at another institution's website, or worst of all, to their gut. We really don't need someone's bacterial biome determining website strategy ;-). It's not like their gut is the one that has to detail with enrollment declines or reduced net tuition revenue per student.
Everyone is guilty of this at times, but some people really have a hard time with this. It's always worse when the people involved don't want to hear that their video or their story or their photo or their menu slider is really not beneficial to institutional goals. It's even harder when it's not just about a single piece of content but about an entire digital strategy that's being used.
Analytics can seem overwhelming and a challenge, but working with people is still the hardest part, and managing the change that analytics brings about can be some of most difficult but most rewarding work.
Lack of strategic vision for digital analytics in higher ed – Karine Joly, Executive Director – Higher Ed Experts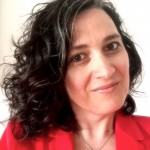 I'm very lucky to work for a small school, Higher Ed Experts, offering online courses and conferences like the Higher Ed Analytics Conference. I'm lucky, because when almost every stage of your funnel takes place online, it's easier to measure performance. However, I also have to work with a niche audience (communication and marketing professionals working in higher ed), which makes things a bit tougher when Google Analytics and other platforms require a minimum traffic/audience size to display data.
While I rely on digital analytics to inform my decisions for Higher Ed Experts' digital marketing, I've always been very interested in the use of digital analytics in higher education. Over the years I've written articles, given presentations, hosted conferences and helped train hundreds of professionals. Yet, I'm still puzzled by many measurement practices in our industry relying only on what metrics platforms provide without no focus on what success should really look like in the first place. We've made some progress, but there's still a lot of work to be done to help higher ed embrace a measurement mindset. One step at a time, I guess :)
What is YOUR top challenge in your work with analytics?
Tell us by posting a comment below!
And, if you want to learn more from these higher ed analytics professionals, get a 12-month on-demand team pass for the 2017 Higher Ed Analytics Conference.