What skills are necessary to thrive as a higher ed social media pro?
Over the past 5 years the ranks of social media professionals in higher education have dramatically increased. The job didn't exist 10 years ago and it requires today a delicate balance between a wide array of professional skills.
Whether you're in charge of social media for your school or you're looking to get started in the industry, you probably have your own idea about the topic. But, what do your higher ed peers think?
That's why I asked the 12 higher ed professionals of the 4th Higher Ed Social Media Conference about the top professional skills required in their higher ed social media work.
Check out these top skills for higher ed social media pros identified by 12 of your higher ed colleagues.
Curiosity & strategic thinking for Dr. Liz Gross, Social Media Measurement Instructor – Higher Ed Experts
Constant Curiosity: The only thing consistent with social media is change. Platforms, features, and algorithms change on a regular basis, and that may require adjusted tactics and strategies in order to continue to be successful. A thriving social media professional will be consistently curious and always be looking for what's new or trying to predict what's next.
Strategic Thinking: As social media becomes part of our standard way of doing business, it's important for pros to understand how social media integrates with organizational strategies and priorities. Whether it's in admissions, student engagement, alumni giving, or brand reputation, thriving social media pros will connect their work to the goals of the department or institution to ensure leadership buy-in and continued funding.
Data-driven & courageous for Robert Bochnak, Director of Social Media – Harvard Business School Office of Alumni Relations
First and foremost, it's critical to have a strategy for how you're going to gauge your effectiveness in the social media space. Whether it's the number of new followers, clickthroughs, interactions, etc., you need to have a way to both measure AND also report on the return on investment (ROI) of your work.
Secondly, all social media professionals, in my view, need to be comfortable with failure. Social media strategies that you think are great can often fall flat. Hardly a week goes by when I don't fail in some way (i.e., an idea I have doesn't meet my expectations), but I'm always trying new approaches and to, as clichéd as it sounds, "fail fast" and move on to the next thing.
Marketing & data-driven for Andrea Limas, Social Media Strategist – University of San Francisco
The first is having a broad knowledge of marketing communications in general. The two main misconceptions people have about social media is that it is simple and anyone can do it, or it is unnecessary for their communications plan. A successful social media marketer must have knowledge about all aspects of digital marketing and be able to evaluate how social can be used to elevate an integrated marketing plan to a broader audience.
A qualified social media expert must be analytics driven and possess a creative eye. This is often a hard combination to find, but we must always ask ourselves why we are launching a campaign. What are the goals, who is the audience, and how will we measure it? Compelling creative with no plan is one of the biggest mistakes a marketer can make.
Judgement & audience knowledge for Corie Martin, Director, Web Services & Digital Marketing – Western Kentucky University
I think the two most important qualities successful social media professionals possess are strong judgment, and a clear understanding of consumer behavior.

You have to be able to think on your feet and respond to issues in real time, so you have to be able to understand people – why do people react to things the way they do? What elicits an emotional response in people?
Understanding human nature helps you decide the types of content that will speak to people, and it will also help you solve problems when they arise. For example, if you take the time to understand the root issue of why someone is angry, you may more effectively come to a resolution.
All of this is where responsible judgment comes into play. You must be able to read a situation in order to judge the best response. I would never hire a hot-headed, or defensive higher ed social media admin! It is important to put the brand first and personal feelings aside, as tough as that may be sometimes. Social media communication is about personal connections. Patience, good judgment, and an understanding of human nature help us use these channels to connect to audiences on deeper and more personal levels no matter what the situation.
Multimedia & customer service for Jessica Leontarakis, Social Media Specialist – Princeton University
Multimedia: In order to set your institution and content apart in newsfeeds, social media professionals need to be able to share their stories leveraging multimedia. Gone are the days of links to websites – users demand an experience of photos, GIFs, videos, and livestreams. Since social media is in the moment, it's helpful to have basic filming and editing skills to quickly create posts and capitalize on the day's trends. Having this skillset may also help when collaborating with your design team for large scale campaigns.
Customer Service: Social media professionals wear many hats especially customer service agent. It's crucial for every question, comment or concern to be acknowledged as the user may be a potential student, donor, faculty member or employee. The social media team at Princeton works very closely with various departments including admissions, facilities and public safety to ensure all inquiries are addressed.
Writing & networking for Tyler Thomas, Social Media & Content Manager – University of Nebraska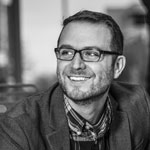 I believe writing is key to social media success. You have to have a great foundation in the rules of good writing, grammar and editing and then understand where you can break those rules to make it work on social. I can teach you to speak emoji, train you to be fluent in filters, help you select a hashtag or decipher an analytics report, I don't have time to teach you to write well.

Building relationships and connections across campus has been crucial in my social media success. Knowing who to contact to answer questions you get on Twitter or knowing who to collaborate with to help cover an event or promote a campaign has been instrumental in making social media a success on our campus. As a social media manager, I am not a designer, videographer or web developer by trade, but I have connections that are. I've been able to leverage these relationships to create and deliver relevant and engaging content. Often times the content was already created, I just was able to repackage it because of my relationship with the original content creator. No matter if you are a writer, videographer, photographer, strategist or developer, your social media presence can be successful if you can build and leverage relationships to get things done.
Networking & writing for Jes Scott, Social Media Coordinator – University of Victoria
Networking: Building relationships with people beyond social media is so important. This could be as simple as meeting for coffee to meet someone new. Or it could be something more involved, like volunteering to support social media at a conference on campus.
Writing skills: Crafting short and engaging social media posts is so different than other types of writing. It's also very difficult to balance wanting to get attention, but not be too informal or controversial. I've also had to become less of a perfectionist and realize that not every tweet will be a masterpiece. I've become a lot faster at this, but it's taken a lot of practice.
Networking & flexibility for Chris Barrows, Social Media and Mobile Products Coordinator – New York University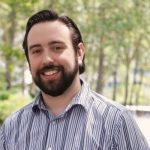 Relationship skills are the most important in social media. Without strong relationship skills, you'll never truly understand what it means to be "social". The technology will change, but one's ability to build relationships will have a direct impact on the way one communicates with their audience.
In addition, flexibility is a must for all professionals in the field. You must be able to adjust on the fly – while keeping with the core strategic values that drive your social media approach.
Flexibility and time-management for Tiffany Broadbent Beker, Web Developer & Social Media Coordinator – William & Mary
Despite the most well-laid plans or content calendars there will always be something that pops up that may preempt your planned content (in a good or bad way). Being able to roll with those changes quickly and gracefully is a key to succeeding in this realm. I know for many shops (including mine) social media is just one responsibility among many others, so
I explicitly block off time on my calendar to work on social media tasks. This reserved time is flexible as to what it gets used for (ranging from planning the next social media user's group meeting, to analyzing the last month's data, to managing our student-run Instagram account) but it allows me to keep a block of time free and devoted to work on social that won't get preempted by another meeting. It also helps me keep various social media projects and ideas at the front of my mind (by adding them as to-do's for that block of time) so things do not get pushed off the back burner.
Communication & desire to learn for Meg Kenniston, Associate Director of Marketing – St. Lawrence University
A great social media manager needs to be a fantastic communicator. Not only do they need to be able to write well, but they need to have great interpersonal communication skills. Sometimes you're announcing something to a large audience, and sometimes you're helping one person. Great communication skills are the foundation for success in any role, in any job, in any sector.
The other skill I think is most valuable is the desire to keep learning. My work has made me incredibly grateful for my liberal arts education which prepared me to better handle complex challenges, uncertainties, and change. Social media are changing every moment. They move quickly and I have had to be nimble and change a big project's direction on a moment's notice. Social media will not be the last thing to revolutionize the communications world, so make sure you're able to adapt to industry needs, whatever they may be.
Listening & planning for Michelle Tarby, Director of Interactive Content Strategy – Le Moyne College
I think the 2 most important professional skills needed to thrive as a social media professional in higher education today are listening and planning.
You need to be able to listen to both the stories your campus is telling and, probably more importantly, listening to what's being said about your institution. Without knowing what's being shared about you, you will not be able to adapt to embrace new things and bring them into your overall strategy. You also will never have a handle on what in your current social media plan isn't working and needs to be modified.
You also have to be able to be an effective planner. Careful and strategic planning lets you organize posts to be engaging across all your channels, build excitement around campus events, balance posts to reflect an authentic portrait of your campus and develop serial content your audience will come to rely on.
Patience & time management for Abby Meyer, Social Media Specialist – University of Nebraska Medical Center
Unfortunately, social media is often a small part of many professionals' jobs in higher education, as they may be expected to manage college or department accounts without much experience.
I've learned that patience is an important skill needed to thrive as a social media professional in higher education if advising campus stakeholders is part of your position. As the only professional working specifically in social media at UNMC, educating others on campus about social best practices is part of my job. This responsibility can call for a significant amount of patience, as others' prior experience with social media can greatly vary. Many individuals may not use social media in their personal lives, so the idea of social content development and management does not come as naturally as it does for others who use it frequently. It's crucial that these smaller social accounts still adhere to your brand's social guidelines in order to project a consistent image for your university, so your patience and guidance as their mentor is very important.
Time management is also a crucial professional skill needed to thrive in this industry. It's easy to be pulled in several different directions at once when working in social media at a higher education institution, especially if you are on a small team. Many tasks in social media are brief compared to long-form projects like video editing. It is so important to have a strategy in place as to how you will tackle these tasks effectively and efficiently, as they are all key to your university's social media plan, but easy to lose track of.
Have we missed any must-have skill(s) for higher ed social media pros?
Tell us by posting a comment below!
And, if you want to learn more from these higher ed social media professionals, get 12-month unlimited access to the 4th Higher Ed Social Media Conference (now available on-demand).