It's amazing how data and digital analytics have become a crucial part of the big picture in higher education — and elsewhere. Yet, it's just the beginning.
According to many in the digital analytics industry, 2014 will be the year where marketers embrace and unleash the power of data – big or small.
While I've been following very closely the trends in higher ed analytics over the past 4 years, I know what I don't know. That's why I decided to tap into the collective expertise to find out what will be the next big thing(s) for higher ed analytics this year.
11 speakers of the 2nd edition of the Higher Ed Analytics Conference (Feb 5, 2014), a group including most of the top analytics experts in higher ed, have agreed to play the predictive game and tell us what will make 2014 for analytics in our industry.
A/B Testing – Joshua Dodson from EKU & Analytics/SEO Prof at Higher Ed Experts
I would love to see a lot more website testing (A/B tests and multivariate tests).
I have seen significant improvements with testing. I would like to see more of that happening across higher ed.
Universal Analytics – Alan Etkin from BCIT
Then next big thing in higher ed analytics is going to be implementing Universal Analytics with Google's tag management system (TMS).
The ability to tag events without adding code to pages will speed up development cycles, allowing for faster experimentation and, ultimately, more powerful insights.
Universal Analytics – Shelby Thayer from Penn State University
I'm hoping it can be to find a way to tie together the entire web presence and experience.
Look for Universal Analytics to play a major role over the next year or two. I'm excited to see what the impact will be.
Although, for higher education, I think the "next big thing" is in our hands – something we can overcome ourselves with more resources and better collaboration.
Google Tag Manager – Colleen Clark from Ithaca College
I think higher ed institutions are starting to become more comfortable with the idea of integrating analytics with online marketing. As new digital campaigns are launched, multiple tags may need to be placed on the website.
Tag Management solutions such as Google Tag Manager will begin to become more widespread in 2014 by replacing multiple tag requests with a single unified code on the website for all tagging needs.
Multiple-Device Tracking – Philippe Taza from HEM
There are many areas of improvement that are coming in analytics but tracking a visitor across multiple device is in my opinion the next big thing.
Universal Analytics will make this possible.
Predictive Analytics – Michelle Tarby from Le Moyne College
I'd like to move into using Google Analytics to do predictive modeling.
Can we use the behavior of our visitors to predict someone is more likely to apply, visit or request more information about us? What does that look like? How does the source of the visit relate to meeting a goal? Are other metrics a better predictor (number of visits, particular pages they end up on, number of pages viewed)?
Once those models are built, how do we build content targeting? What increases the likelihood of conversion based on our models?
Multi-Channel Integration – Stephanie Hatch Leishman from MIT
Integration.
While this isn't the "next big thing" in the for-profit world, it's something I believe we're still aiming for in higher ed. In 2014, I see more universities focusing on analytics throughout all their communications, including email, social, web, print, etc. For many institutions, content creation still may not be fully integrated, and still in silos, so our analytics follow suit.
Social Media & GA Integration – Adrian Ebsary from University of Ottawa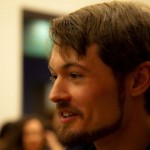 I wouldn't be surprised if we see increasing amounts of native integration between social networking site data dashboards and Google Analytics, as newly public companies try to pander to advertisers looking to more effectively measure conversions.
While there are already a number of premium software suites that do this quite effectively, having Facebook or Twitter undercut those services by offering them free might decrease the barrier to usage for small and medium businesses that are still on the fence about social media advertising.
Real-Time Social Media Analytics – Tim Nekritz from SUNY Oswego
I expect better, more robust reporting of real-time analytics will really allow us to pivot and change content and delivery even faster.
The main hitch in Google and social media analytics is the delay in receiving the most valuable quantitative and qualitative information. Once somebody figures out how to streamline that so that I quickly know, say, whether something I posted on the homepage that we think is important is or isn't getting any play, we can think about whether modifying its placement, related visual or phrasing can help it perform better.
Social Media Conversion Goals – Rachel Jonhson from Case Western Reserve University
As privacy setting in social media become more convoluted, I'm betting that there is a positive side effect for analytics.
Hopefully we will be able to set goals directly with Facebook and Twitter and more accurately be able to track social engagement with our official pages.
Data Sharing Among Institutions – C.Daniel Chase from The University of Tennessee at Chattanooga
The "next big thing" that I would like to see is, cross-institutional sharing of data.
The idea being that universities could voluntarily agree to participate and compete a short form describing their institution (public/private, 2/4 year, undergraduate & graduate enrollment) and add a short piece of javascript to their pages that would submit their data to a central account—perhaps using Google Analytics—that could then be used as a resource for site comparison to your peers. With this kind of data, everyone would have a better perspective on how well they were doing individually, and they would be able to review those that were doing well for good ideas! The 'friendly competition' would all help us develop better websites!