Calling all higher ed web analytics friends to the rescue
Do you think it's time to get better with digital analytics in higher education?
Are you in charge of making sense of all the analytics data for your unit?
Have you ever lost yourself in Google Analytics reports, dashboards and, oh, the possibilities?

Come share your analytics expertise and experience with the larger community by submitting a proposal for a 10-minute session before December 4, 2013 at midnight (no deadline extension).
Entirely focused on analytics in higher education, the 2nd edition of the Higher Ed Analytics (Feb 5, 2014) online conference will feature a dozen of sessions presented by higher ed professionals working in institutions just like yours (so, why not you? ;0) — with real analytics solutions to real higher ed problems.
We had a blast last February with great analytics sessions, presenters and attendees!
Want to help advance the web analytics practice in higher education?
Make sure you share your web analytics expertise and experience in 2014 by submitting a presentation proposal for the Higher Ed Analytics 2014 conference.
I'm looking for proposals going beyond the same old same analytics presentations at higher ed conferences.
I hope we can put together a good mix of short 10-minute sessions that would ideally cover some (or all) of these important topics: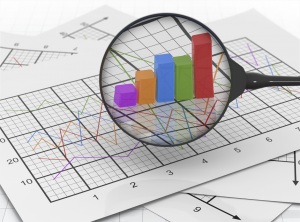 Institutional or departmental measurement strategy
Google Analytics roll out/implementation lessons learned
Making the case for a web analytics full-timer
Analytics on 2 hours a week
Analytics for web content
Analytics for web redesign
Social media analytics
Case studies on analytics-driven decisions
Google Analytics advanced how-tos
Best practices in segmentation
Event tracking implementation plan
Tracking conversion success stories
Reports or dashboard homemade recipes
Multi-channel funnels
Attribution Models
Predictive analytics
Ready to fill out the Higher Ed Analytics 2014 conference call for proposals?
Make sure you submit your proposal ASAP as I will start to review them as soon as they come in.
If you submit early, it gives me a chance to ask any question I might have… and as a result it gives you a better chance to be selected :-) And, it really pays to present as all presenters will get one free online pass worth $400 to attend the conference with their team.
Not ready to present, but don't want to miss the conference?
We will have a limited number of virtual seats.
You can reserve your seats by registering and paying now. The program will be published on December 11, 2013.
Moreover, anybody who registers and pays for the HEA14 conference before December 31, 2013 will get free access to all the on-demand recordings of the 2013 Higher Ed Analytics Conference (a $400 value).
Got questions?
I love questions! Just post your question(s) below or you can also email karine@higheredexperts.com